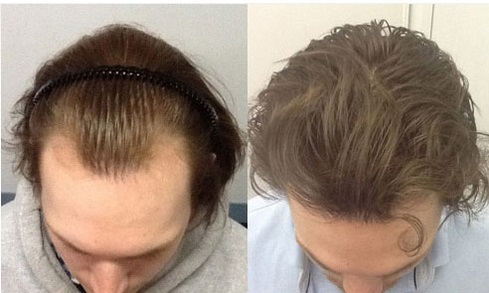 Making the decision to invest in a hair transplant is a big deal and if the process is not approached correctly, you could end up with unsatisfactory results.
Here are some essential tips that will ensure you make the best decisions about your hair transplantation.


Tips for Avoiding a Bad Hair Transplant Experience


1. Research is key
In the same way that you wouldn't buy a new car, television or home without doing your research, you shouldn't be scheduling a hair transplant without doing your research either.
Take the time to look into several different clinics, including patient reviews and case studies if they are available. You will actually find that eliminating clinics from your list isn't that difficult once you start researching them and visiting their websites. You'll very quickly be able to tell whether you'll receive the care and results that you're looking for.


2. Ask around
Getting a reference from a friend or family member can be one of the best ways to find a top hair clinic such as Martinick Hair in Sydney.
Asking someone you trust for a recommendation will instantly boost your confidence about the procedure, particularly when you can see real-life results for yourself.


3. Be discerning when reading information online
Obviously using the internet is an amazing way to find what you're looking for but not all information is 100% accurate. While flashy and impressive celebrity endorsements and claims might sound impressive, there's a very good chance that they haven't actually received the treatment themselves.


4. Be cautious about medical tourism
Many people choose to travel abroad to receive surgery or cosmetic treatments, including hair transplants. While it is possible to get good results at an overseas clinic, research is going to be more important than ever if you choose to schedule your hair transplant abroad. Pay close attention to how qualified your doctor is, the experience they have with hair transplants and the facilities they operate out of.
As an extra precaution, it would also be wise to find out whether the clinic is regulated by a professional body.
The reason why it's important to do enough research is that you may think that you're saving money by scheduling your procedure abroad but if things go wrong, you will end up spending much more. It's also important to remember that there is only so much donor hair available to complete the transplant so if it's done incorrectly, there is very little chance that your second procedure will be as successful, if at all.


5. Schedule face to face consultations
Sometimes the best way to find a specialist is to schedule a few face to face consultations. Not only will this give you the chance to evaluate the facilities but the capabilities of your doctor too. It will also give you the opportunity to ask questions about your doctor's qualifications and the procedure too, ensuring you walk away with all the information you need to make an informed decision.