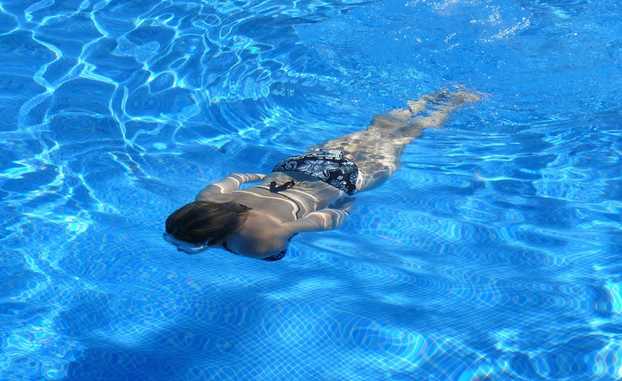 Don't worry, 2019 has only just begun, so there's still plenty of time to pursue some healthy hobbies you're sure to enjoy. From swimming to gardening, there are many options when it comes to taking up a hobby that's both fun and good for you, too.
If you're not sure what kind of things you might enjoy doing in your spare time, the following list will give you some great ideas that will surely enhance your overall well-being:


1. Swimming
Even if you don't know how to swim, you can turn this fun activity into a passion you'll look forward to each day. Whether you're simply looking to have fun, or you'd like to challenge your physical ability, swimming provides a low-impact way to do both.
Schedule swimming lessons at a reputable swim school near you to begin enjoying what's sure to become a lifelong love of swimming.


2. Gardening
If you're looking for an enjoyable way to de-stress and get a little activity at the same time, gardening is the healthy hobby you're looking for. There's something therapeutic about getting your hands dirty and bringing forth new life that sustains the body and makes the world more beautiful.
The nice thing about gardening is that you don't need a huge plot of land to do it. If you lack the yard space for a traditional garden, look into container gardening as an alternative.


3. Dancing
Dancing is a great cardio exercise with many health benefits. It's been shown to help with weight loss, strengthen bones, and promote heart health. From salsa to ballroom dancing, there are many different types of dancing, so there's sure to be one that appeals to you and gets you on your feet.


4. Reading
If you're looking for a hobby that's a little less active but just as healthy as the ones listed above, you may want to consider reading.
Picking up a good book delivers a bevy of health benefits including increased mental stimulation, better concentration, stress reduction, and improved memory. Reading can take you places you never knew existed and bring you tranquility and overall well-being you never thought possible.


5. Walking
You do it every day and probably don't even realize that this common activity can become a fun hobby. Brisk walking on a regular basis helps with weight loss and weight maintenance and is good for your overall physical health. Most doctors recommend regular walking as a way to ward off common ailments and stay healthy.
It's easy to make walking a fun hobby. All you have to do is lace up your athletic shoes and head out into the world around you. If outdoor walking isn't your thing, consider joining a gym or purchasing a treadmill for at-home use.


6. Traveling
Traveling gives you a way to stay active, learn new things, and grow as a person. There's nothing quite like planning a trip and hitting the road to discover new things and meet new people.
If you've always dreamed of traveling cross-country or overseas, now's the time to take advantage of all the health benefits this hobby has to offer.
2019 is full of possibilities, so don't let another day go by without taking up a hobby that's fun to do and healthy, too. The list above is full of suggestions for hobbies that are so fun you won't even realize you're reaping healthy benefits as you do them.


Image by Daniel Perrig from Pixabay