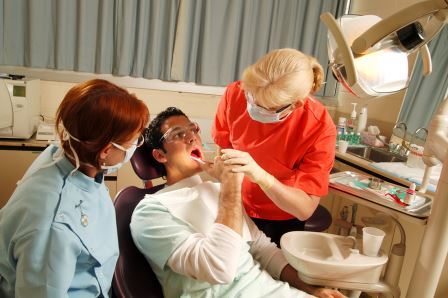 Almost everyone experiences some nervous tension before a visit to the dentist. However, if you are anxious enough about it to avoid making an appointment in the first place, it is time to take action and make a change. Dental health is obviously very important to uphold, and can take a sizeable knock if you neglect to see an oral professional at least once a year. As such, here are some helpful tips to assist you in letting go of any anxious feelings about visiting your dentist so that you can ensure optimal care for your teeth going forward.
Speak about your concerns
Talking to someone whom you trust about your fears regarding the dentist can help you to establish why you are so anxious. In turn, this knowledge can aid you in working on your mindset and managing your stress both before and during your appointment. Also be sure to mention your fear to your dentist and hygienist as they will always try to do everything in their power to assist you in feeling more relaxed.
Listen to music
Distract yourself with your favourite tunes while sitting in the chair and you are sure to keep anxiety at bay much better than you would if you were simply staring at the ceiling for the duration of your time there. If music isn't working, try tuning into a humorous podcast or radio show.
Schedule your appointment wisely
You definitely don't want to schedule a dentist appointment towards the end of the month when everything is super stressful and busy at work. Stress outside of the appointment will only maximize stress about the appointment itself. Therefore, set one up when you know that you will be more at ease with fewer worries on your mind, and at a time that won't require you to rush in order to get there.
Choose your dentist wisely
It is so important to read reviews regarding dentists in your area. Obviously, the more qualified and experienced they are, the less likely anything will be to go wrong – and the greater your peace of mind. Some dentists even specialize in specific solutions for anxious patients, such as the dentists at www.brunswickdentist.com.au. These solutions include sleep dentistry and Penthrox options.
Sleep dentistry allows you to be asleep for any procedures that you will be required to receive, and Penthrox is a compound that is inhaled in order to ease both anxiety and feelings of pain. With Penthrox, you have control over how much is used and how deeply it affects you.
Take someone along with you
Having someone there to support you is often enough to quell your fears of the dentist chair. Your mom, spouse, or a good friend are all great options to consider. Most dentists will welcome another person in the room, but it may be worthwhile to call in first and just make sure that there is enough space for an additional person.
Ultimately, it is possible to overcome your fear associated with the dentist and sufficiently look after your teeth. Here's to strong, healthy pearly whites and improved peace of mind.