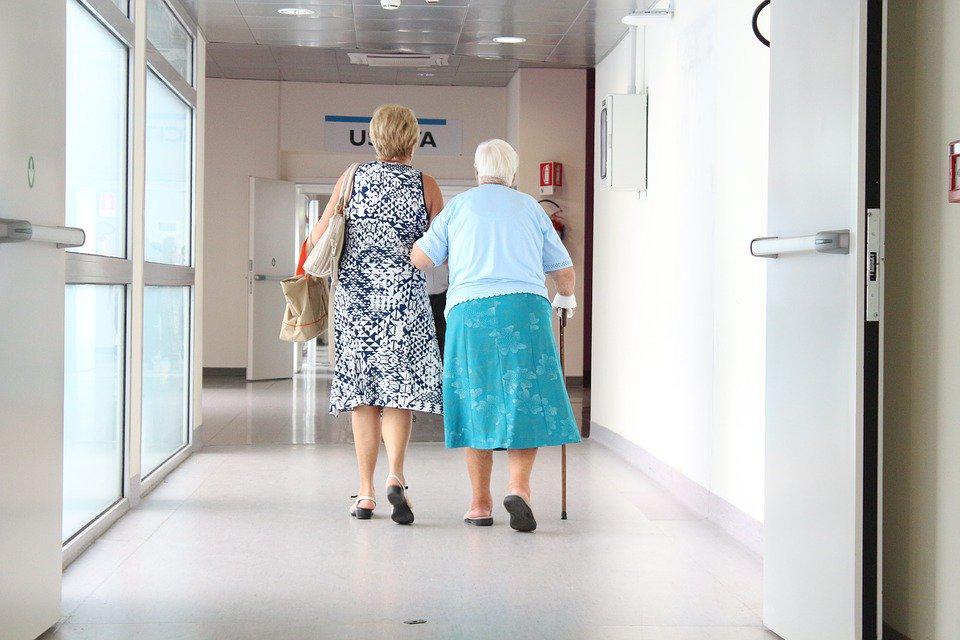 There are many valid reasons that health experts make home visits. It is a fact that many family doctors are concerned about repayments if they make too many home visits. This matter regulates differently between state medical associations and health insurance companies from state to state. A doctor can earn more than $50 per home doctor visit. However, it hardly covers the actual costs when you consider the additional effort of a doctor.


When is a doctor's house visit considered?
In general, home visits are mandatory for only severe cases. The patient may be unable to visit the doctor for health reasons. This is usually the case when someone is bedridden. Since pain, high fever, circulatory problems, frequent vomiting, or weakness often make the trip to the doctor unbearable for some patients, sometimes even impossible.

When can the obligation to visit the home no longer apply?
In principle, the doctor can schedule the home visit at times before or after his office hours. However, in case the patient is in serious condition, he must leave his clinic or hospital during the working hours and make the home visit.
On the other hand, the doctor would not make a home visit if he has to deal with some other priorities. However, the doctor can refuse visits outside the general regional area of ​​the practice. If you do not live in the immediate vicinity, you should look for another doctor who is responsible for your residential area.
It is a common practice to send some other medical experts for home visits. It will help if the personal doctor-patient contact has taken before the home visit of an expert. For example, a medical expert can entertain medical services to a patient, such as blood pressure, pulse measurements, dressing changes, or injections into the subcutis of a muscle.

Home visit: what about specialists?
Specialists are also obliged to visit a patient's home if the patient suffers from a severe condition. This obligation also exists if the patient consulted the specialist before his current illness.

Agreement with the doctor
No written agreements with the family doctor are necessary if a verbal treatment contract exists. The doctor undertakes to provide patients with the necessary medical help. The doctor's obligation also includes visiting the home when patients cannot come to him. For example, if the patient has a high fever or is bound to their bed due to illness. The home visit obligation also applies to a specialist if the patient has consulted them for treatment beforehand. It is even better to have a written agreement with the doctor.
If the doctor omits the necessary home visit, he can be threatened by a professional judicial procedure.

New patients are also entitled to a GP visit
Patients do not have to make an explicit agreement with their doctor about home visits. However, it does not hurt to ask your family doctor how home visits are handled in his practice.
New patients are also entitled to home visits if they are unable to visit the doctor. A doctor should not make the admission of new patients if they cannot handle or manage their home visit.
It is also recommended to call any representative of your insurance company to get a list of nearby doctors. This would help you to find an appropriate doctor who can visit you easily and you can also visit him in case you could not visit. It is also suggested to confirm their fees before you appoint him and make any commitment for visiting.

Find a doctor in the immediate vicinity
For older patients, it makes sense that the doctors who have to see them regularly are in the vicinity. Short traveling, especially to the family doctor and specialist, saves time and effort. Those who do not have a car should be able to reach the clinic or hospital by public transport.
It is a fact that the nearby located doctor is better when it comes to home visits. The same applies that doctors have the right to refuse home visits "outside the usual practice area". The extent of the usual practice area depends on the settlement structure and the density of doctors. 
Tip: Ask your doctor about the vicinity in which he still feels responsible for home visits.
Even outside vicinity, the doctor is bound to make a home visit if it is an emergency case.

You do not have to go to the family doctor first
Many patients have known their family doctor for a long time and trust him. Nevertheless, there is no legal obligation to first visit your family doctor if you have health problems - you can visit any doctor.
You are completely free to consult the doctor of your choice. This also means that everyone has the right to choose a different family doctor. Various general practitioners or family doctor internists also work as expert medical advisors. These interns entertain the patient in minute health issues, such as blood pressure, dressing the injury, etc. 

Same rules for GP-centered care
However, it is different for those who have opted for "family doctor-centered care". Such models were introduced more than ten years ago to strengthen the function of a general practitioner (GP) in the healthcare system. For those practitioners who voluntarily decide to do this, the chosen family doctor is the contact person for (almost) all healthcare questions. You can only consult the specialists or interns if your family doctor refers to him. Exceptions only apply in emergencies and for appointments with gynecologists and ophthalmologists.

Family doctor visit model
The family doctor models are slightly different in the individual federal states and partly depending on the health insurance company. It is a standard that you enter into a longer contractual relationship with the chosen family doctor - usually for one year.
Those who agree on such a commitment will have certain advantages. For instance, certain discounted medicines for those patients may be free of charge. There may be an entitlement for such patients to an extended health examination, additional preventive services, and a reduction in the waiting time. However, this does not change the legal entitlement to a medical home visit.

Conclusion
In an absolute emergency, every doctor must help the patient at any time and anywhere. When a patient is in a serious condition and cannot visit the doctor because of a serious illness, the doctor is obliged to take care of his patient. Refusal of the visit is only possible in a few exceptional cases. If your doctor is not on duty, it is his responsibility to refer his patient to the on-call medical service and to ensure that someone else cares.
"Visiting treatment is basically the responsibility of your family doctor."