Written by

Anna Melnikova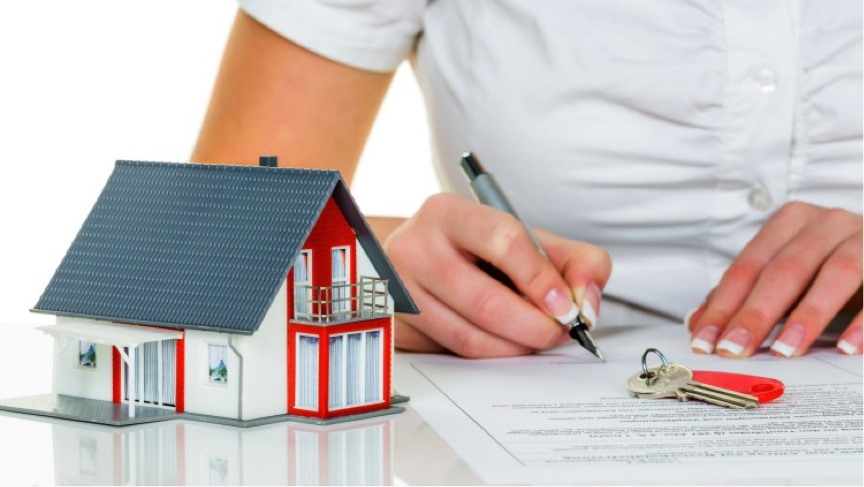 The process of global digitalization has an impact on every sphere of our life, including the working field. A contemporary, technically advanced world demands progressive and operative businesses. The latest innovations in work processes and document flow give everyone the possibility to be more productive and efficient. All operations, which are necessary for the successful development of a workflow, including document generation,
contract tracking
and negotiation, payment activities, etc., will be simplified and accelerated due to the use of
electronic signatures
. The application of electronic signatures in your work process will bring more accuracy and security. In addition, this innovation will save your time and energy.
An electronic form of signature is a traditional personal handmade autograph, which is made with the help of suitable software from different appliances like smartphones, tablets, laptops, or desktops. This autograph is mandatory to ensure the integrality and authenticity of any document, which was transformed into electronic form. Additionally, the use of electronic signature assures the identity verification process.

Where to Find the Best E-Signing Solutions?
There are a lot of companies that offer electronic signing solutions on the market. It is important to choose the one, which is able to satisfy all clients' requirements, preferences, and wishes. The best assistant and guide in the digital world for everyone is SignNow. This is a top company with a professional experienced team of digital experts who guarantee high-quality, reliable, and safe service. The SignNow Company offers a wide variety of electronic signing solutions. Moreover, this agency cooperates with another
top-rated
firm, which provides work process automation solutions.
There is a great list of diverse products that are proposed by the facility, including:
E-signatures
Document generation
Online payments
Workflow automation
Robotic process automation
Web forms
Contract management
Contract negotiation
All offered products are available to use for any kind of appliance anytime and anywhere. The provision of e-signing solutions even does not demand an Internet connection because it is possible to not only use the web browser but also work offline. In addition, the platform deals with the most popular and widespread formats such as Microsoft Word (.doc or .docx) and PDF(.pdf). Furthermore, each of offered products is provided absolutely legally in any country that has elaborated legislation for e-signatures. In these countries, digital autograph is legally valid, and it can become evidence in courts and disputes. You can read more details on this matter in the SignNow service
review
and its comparison with similar platforms.
Peculiarities of Electronic Signatures
Today, there is no necessity to waste a large amount of paper and spend time and finances on printing and faxing. Besides, it is not mandatory to meet in person with your partners to negotiate and sign a contract. You can enhance the workflow and solve current problems with the help of your device from anywhere. Electronic signatures give an opportunity to enjoy the freedom of movement because your work does not tie you to a certain place. In addition, there is a perspective to take the business to the global level because the issue of international communication is not a problem anymore.
The procedure of using an e-signature is quite simple. It comprises only three steps:
1. Charge a form or electronic autograph in national and worldwide commerce act
2. Redact a file and e-signature in national and worldwide commerce
3. Sign a document
Types of Electronic Signatures
There are a lot of spheres that can be improved by providing e-signing solutions. Nowadays, there are three main directions of providing e-signing solutions:
Name. The present type is one of the most popular, and its creation takes a few minutes. It is necessary to type the name, take a picture of a handwritten signature, draw your signature on the screen, and upload it from your device.
Email. This variant allows optimizing the communication area.  
Documents, contracts, agreements. The authenticity of documents and reliability of contract management are ensured by providing e-signing tools. 
In addition, SignNow offers to use electronic signatures for:
Online forms
Online applications
HR service
Real Estate
Finances
Business Operations
High-Tech
Sales
Events
Sports
Education
Healthcare
Legal templates
Construction
Insurance
Nonprofits
Major League Soccer
Every sphere has its own specific characteristics, but each of them will develop after an electronic signature introduction. All processes will become easier and will not take a lot of time and effort. Of more significance is the fact that electronic and digital signs lead to the increase of the security level of any activity.   
Electronic Signature vs. Digital Signature

Many people confuse digital signatures with electronic ones. However, these two types are not the same, and they have different main assignments. An electronic autograph verifies a person's identity, and it is used for contract negotiation. Meanwhile, a digital one is used to ensure security; it is controlled and authorized by certified authorities.
The view and implementation process of these two types is also different. An electronic variant is a substitution of a usual handwritten autograph. Its creation is very similar to writing a signature on paper with a pen. They are also visually identical. To get such a sign, you just need to draw it on the screen with a help of a special pen or your finger.
A digital variant does not have a visual constituent element. It is used as a unique key (to a bank account, for instance), which consists of a long numerical combination. It is used for access verification or to carry certain operations like payment transactions. 
Everyone who wants to enhance the work process and save time and money should try electronic signatures. The use of this digital innovation is simple, but it is a very efficient method to improve your life and business.