No longer do you have to just keep up with the Joneses. Now, you find yourself mentally competing with every acquaintance on social media as well as stupidly comparing your lifestyle to celebrity influencers. Well, worry no longer! We have the ultimate cheat sheet for the chicest decor suggestions around. 2018 will no longer be about dreaming, because it will be impossible for you not to act on these superb decor tips and trips from around the globe.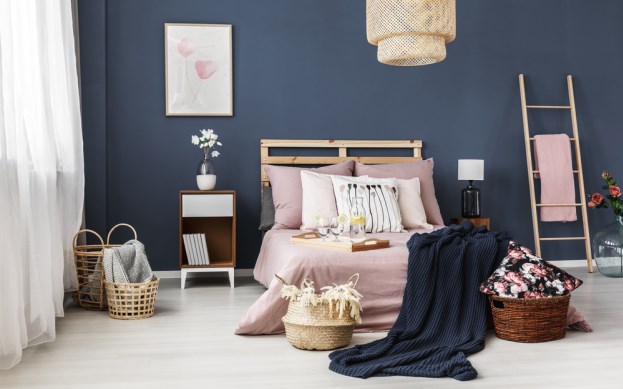 Leather Furniture
Top of the range leather couches never go out of fashion. They are a key piece of furniture which is worth investing in. Quality leather lounges can be placed in a room and effectively change the mood of the room instantly. Whether you choose a modular stand alone chair, or a soft leather suit which oozes comfort there is no doubting that when you invest in a robust material like leather you will get wear out of it.
Textured fabrics
Another mood enhancer is texture, how it feels or looks on fabric lounges can change the design of a room and the mood of the person residing in the environment. In rooms like the living room and bedroom, soft, warm textures are great for making people feel relaxed and at ease. Whereas in offices, the use of natural materials like wood have indicated that they provide a reassuring environment for staff.
Colours
Outside of the fleeting colour trends documented in numerous design blogs, it is important to choose a colour which you will be comfortable experiencing everyday. If you're unsure, you could try reducing the colour parameters to a signature wall to help soften the sensory experience.
Another subtle decoration tip is to simply incorporate your chosen colour theme into multiple highlights across your room. Colours could be pulled out of things like vases, artwork, and rugs. The variety and level of imagination is yours for the taking.
Don't just dream of comfort
Although it is easy to think that looks are everything, when you're using furniture regularly you want to make sure that it is the most comfortable piece you can afford. You should invest in good furniture and research your bed purchase, sofa or couch and a desk chair if you work from home. These items will make a big difference to how you feel physically, as well as mentally.
Let the room build naturally
Instant makeovers aren't worth the blood sweat and tears which go with them. Try to relax into your redecorating and let your ideas grow naturally. There's no doubt you have an idea of the type of patterned wallpaper you are looking for and that special antique coffee table you've been dreaming of, so why force it by buying items you'll instantly regret? Take your time and the perfect pieces will come to you.
Storage is chic
Storage doesn't need to be just functional, it can also be chic. Design your room to allow every piece of furniture to be a piece of art in its own right. The redesign of functional pieces of furniture has skyrocketed with people no longer willing to keep the status quo by buying an ugly shelving unit. Succumb to their creativity and buy beauty.
Incorporate Nature
Bringing nature inside the home is a great way to freshen up a room. What with the colours, their fragrance, and they way plants fill and embody the entirety of a space, you really can't fault this purchase. Just remember to water them regularly, and to keep them upright all year round. If you don't have green fingers or even thumbs, perhaps invest in some well designed plastic flowers to avoid unnecessary embarrassment when guests come to visit.