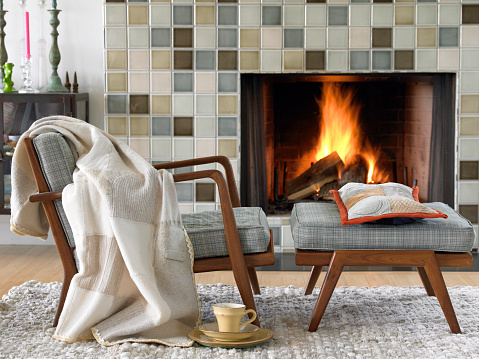 If your home is starting to feel dull, all you need is a quick makeover. The easiest and most effective makeovers to do in your home are installing a set of new soft furnishings. Updating your cushions, curtains, upholstery, and rugs can make a big difference in your home's mood. Check out the tips below on how to switch things up to give your home a fresh look.
Start with the rug
While walls and furniture are the ones that get the most attention upon entering a house, you might not notice it, but a rug can tie a room together. If you do not have rugs, or using a plain fitted carpet, then it's time to look at your floor and do something about it.
A patterned rug goes well with a neutral backdrop or blank canvas. It is an effective way to add the main attraction to any room. It comes in many shapes and sizes. It does not have to be expensive. Go for something that will not hurt your bank account.
You can buy something elegantly customised to create a statement or less expensive piece that can add cheers that can change the way your room looks. Always remember that you need to choose a rug like you are choosing a work of art.
Treat your windows with new treatment
The windows are your home's eyes. It lets the lights in and let you see the world outside. However, the effect of window treatments is the one that is always being underestimated.
Look at your blinds and curtains and see if they need to be changed. Maybe it is now showing signs of wear and tear or some actual damages. It probably doesn't match your interiors, style, or idea. Updating the treatments on your window is an easy way to make a visible change in your room. Think outside the box; try to play with different colours and patterns. It's time to release the creativity you've been hiding for so long by playing with these soft furnishings!
Buy new throws and cushions
There's no way you will enjoy a plain, uninvited room with a neutral interior scheme. If you have this kind of room, an easy way to put life in it is by adding some cool throws and cushions.
Try to work with a pop of colour or some fantastic patterns with contrasting colours on furniture or walls but can provide awesome accents. This could turn a dull room into something that is totally inviting.
If the budget concerns you, try to mix and match an excellent selection of some high-quality, noticeable designer cushions with less expensive ones. Make sure that their colours blend well, and you can come up with a unique look, making your living space a great representation of yourself.
Room makeover doesn't have to be complicated, let alone expensive. Your creativity, along with some beautiful soft furnishings, will give a new life to your home that used to look dull and boring. With this simple guideline, doing some home makeover will be a lot easier than ever!
Ester Adams is a farmer of words in the field of creativity. She is an experienced independent content writer with a demonstrated history of working in the writing and editing industry.  She is a multi-niche content chef who loves cooking new things.