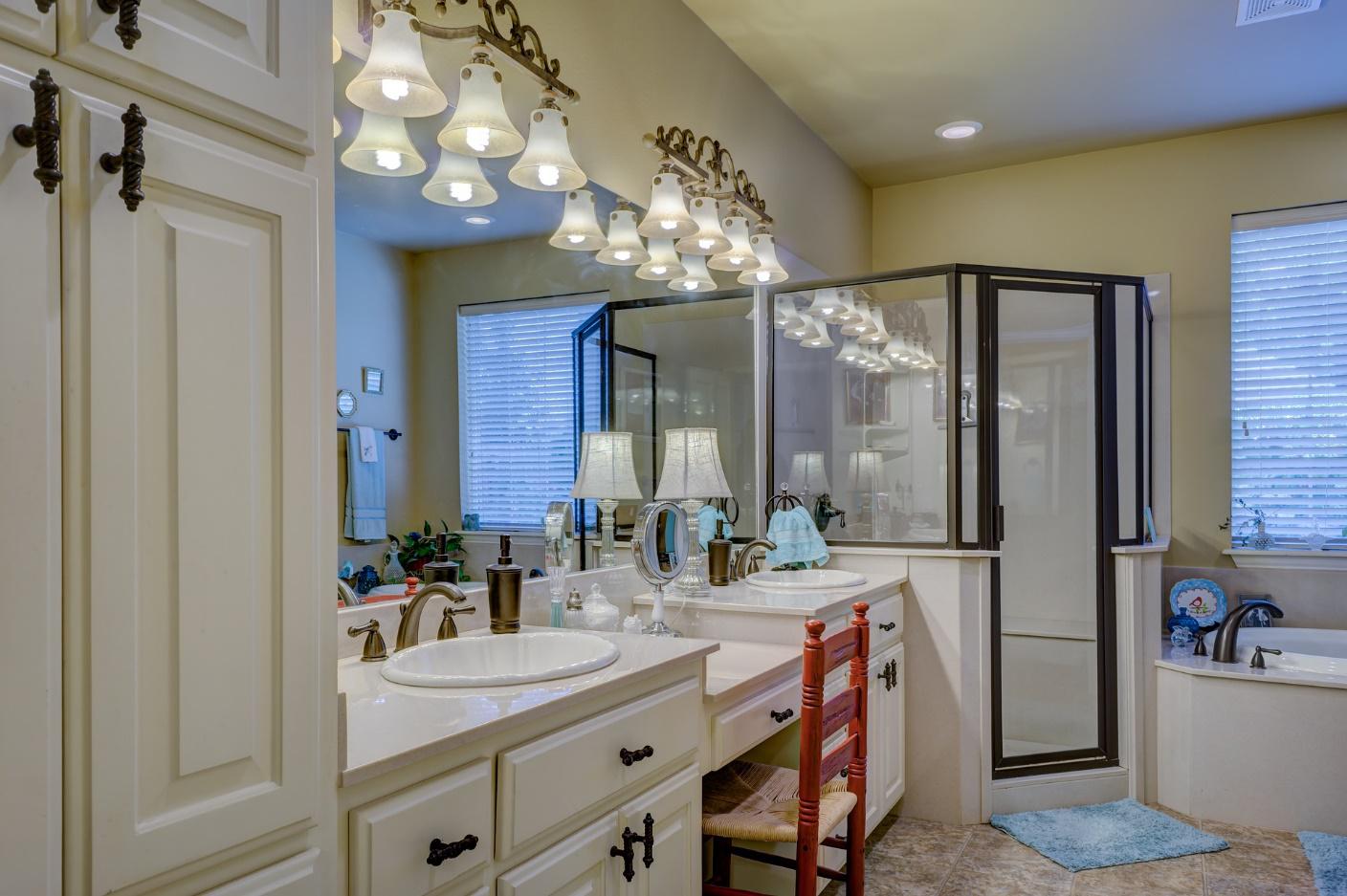 You may be looking to renovate your old bathroom to wear a modern look and something you can be comfortable in. Your shower space should be inviting and relaxing if you want to get any proper cleaning as well.
The cost of renovating an old bath area depends on whether you want to do the project yourself or want an expert's assistance. Before you can do a complete renovation of your wash area yourself, you may want to look at some bathroom renovation ideas to help you with suggestions on how to go about your space.
Hiring a professional's services to help refurbish your old bathroom is the best option if you want the best fittings. Below are details to help you with insights on the cost of a complete bathroom renovation.

Why Use Experts for Your Bathroom Renovation Project
As discussed earlier, you might think of doing the job of upgrading your shower space by yourself and might not want the services of a specialist. Still, you have to consider the amount of time and effort to get your desired result.
Unless you're a specialist in plumbing, electricity, interior décor, tiling, and fitting, hiring a professional bathroom ensuite installer is the most cost-effective and time-efficient option.
Although seeking a professional's services for your project may cost you more, it still is worth every penny. Here are a few things to remember before hiring an expert for your project:
You'll pay a one-time fee for the job, and it will cover all the other aspects of the project, including fitting, décor work, plumbing, electrical work, and all the other small tasks that will help your project reach its desired result

You'll be provided a supervisor that will be the primary contact for the project. The supervisor will manage and coordinate all other affairs to make sure you are satisfied with the job.

Hiring a professional will put to rest unnecessary worrying.


Factors Affecting the Cost of Bathroom Renovation
Once you have decided to use professional services for your project, the next step is to find out information on all the various elements that are going to be installed. You need to choose the right tub, cabinets, floor and wall tiles, and other bathroom necessities. You will also have to compare the prices of different brands and stick to a budget if you want to avoid running broke with your renovation. You can check the link here https://www.homedit.com/how-to-choose-the-right-accessories-for-bathroom/ for more on choosing the right bathroom fittings.
If you are considering changing your old shower room with a more luxurious one, you should expect to pay nothing less than $10,500. But if you opt for a basic renovation, you should expect to pay a fee of around $6,500.
Below is the average cost for a standard renovation with minor redesigns for various bathroom renovation projects.


Depending on how old your current shower room is, you might be forced to change the lightings to a more modern and cost-effective option. One of the best options for lighting is the led spotlight. It has an exquisite look about it, and it is very cost-effective.
Some of the other electrical work on your project might include installing a shaving socket, a power shower, an extractor fan, and even a Dyson hand dryer. The average cost of the appliances can be around $450 conditional to the provider.


For your bathroom to get a more elegant look, you need a specialist to help with installing a wall tile on it. Tiling needs a professional touch so that it can be done flawlessly. The cost of completing the tiling project on your wall may vary depending on several factors such as the size of your shower area, whether you are the one providing the tiles, and the type of tile you decide to go for.
The average cost for completing a tiling project is around $1200-$1300. You need to ensure that your tiles are perfectly plastered on your wall, so you must use an expert to complete the task.


Flooring is another vital element to consider when refurbishing your old shower space. It is one of the most commonly ignored fixtures that homeowners come back to regret. Some bathroom fitters elect to ignore flooring from their quotes so that their prices can be low, and later add it on as an extra.
You must have the price included in your quote if you want to change the flooring. One of the best flooring options is the vinyl flooring, and in other to acquire this fixture, you need to pay a fee of around $400-$600 depending on the size of the shower space.


A large chunk of the budget fee would undoubtedly go to plumbing because of the many other activities involved, such as installing new taps, new showers and tubs, new sink, and toilet. The cost of completing the plumbing task can be around $900-$1200.


Most people like to go out to showrooms and companies to find a particular bath suite and then find an installer. It is a significant purchase, and when you acquire it, it's also right that you find the right installer to help you with your desired result.
A bath area suite should typically be around $1200 for the standard suite and $2500 for the luxurious suite. You can check here for more on the best colors and fixtures for your bathroom space.

Take Away
As long as you use a renovation specialist or services, your project will run smoothly, and you should find it a lot easier to place a fixed price with the company or specialist upfront. The entirety of the project would also be managed by the firm, allowing you a lot of free time on your hands.
It is also imperative that the contractor or specialist you hire should cover the prices of all the elements included in your shower area renovation project. An excellent way to start the project is with a fixed budget. A good company would then tailor their services to that budget.