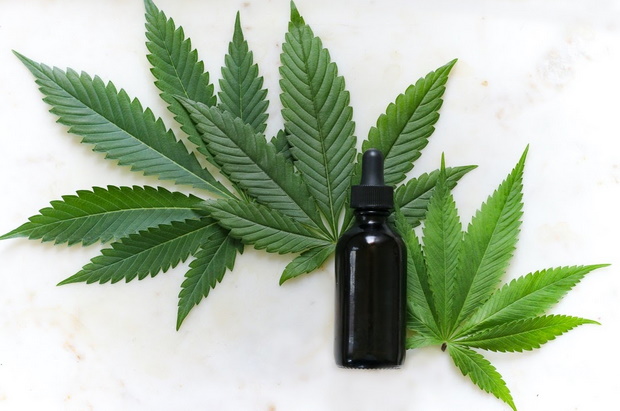 Launching a business is a way to establish a company that embraces your business philosophy. It's also a way for you to take control of your career and invest your energy in a business legacy, increasing your profits.
The 2018 Farm Bill made it legal to produce hemp. Since then, cannabidiol (CBD) product production has skyrocketed, generating more than $840 million U.S. in 2019. Growing demand's attracting entrepreneurs to the CBD industry, prompting them to start CBD manufacturing and retail businesses. Using the steps outlined here will prepare you to launch a CBD manufacturing company successfully.
Research the CBD industry.
Take time to learn about the industry. Research local CBD companies, current manufacturers, and retailers and review their specialties. Understanding the industry can help you identify needs that aren't being met, enabling you to develop a distinct focus that will set your business apart from competitors. You can also identify the consumers you want to target, which will help you prepare your marketing strategy. Your research informs your business plan.
Create a business plan.
A business plan is an official document containing information about your target audience, production plans, and an operating budget. It's common for your business plan to identify your needs and how you'll address those needs. For example, it could contain information about resource suppliers, professionals you'll need to hire, and marketing strategies. A comprehensive business plan demonstrates you understand your industry, know who you hope to sell products to, and how you'll achieve that goal. 
Secure financing.
You can use your business plan to support your application for financing. For example, you may be able to attract business partners who can supply the financial resources required to launch your business, or you may opt to apply for a small business loan through the U.S. Small Business Administration (SBA). The SBA makes it easier for entrepreneurs to qualify for business loans with reasonable interest rates.
Invest in essential resources.
Once you've secured financing, you're ready to acquire the resources you need to launch your business. This includes renting a facility for your company, purchasing the necessary equipment to manufacture products, acquiring the materials required, and hiring staff.
Your essential resources also include software that helps you manage your business. For example, when you invest in the best asset tracking software, you'll gain a critical tool that allows you to track materials and equipment. Employees can use the tool to sign out equipment, ensuring they have access to items needed to perform critical tasks.
Asset tracking software helps locate missing equipment because the tool identifies the last person who signed out the equipment. It's also possible to store warranty and maintenance information, ensuring your equipment's maintained correctly, protecting your financial investment in your resources, and preventing costly delays from malfunctioning equipment. 
Develop a marketing strategy.
Your marketing strategy will impact your company's ability to thrive. Work with marketing professionals to establish promotional goals, such as getting your products reviewed alongside popular brands such as Edens Herbals. The CBDNerds site reviews CBD products, such as gummies, vape pens, pet products, and oils. Ensuring your company's featured alongside industry leaders is a great way to raise your company's profile. In addition, you can work with the site to promote your products by offering coupons to consumers who access their reviews.
Securing reviews on the CBDNerds site can also help you raise your website's domain authority (DA) score. Your site's DA score determines where your site ranks on search engine searches. Using search engine optimization (SEO) marketing tactics boosts your website's DA score, and establishing backlinks from relevant, credible websites helps boost your site's ranking. When your products and company are featured on CBDNerds, your website will benefit from gaining a credible backlink directing potential clients to your website.
Distribute your products to reputable retailers.
Identify reputable CBD retailers and enter business relationships with retailers who can sell your CBD products directly to consumers. While it's possible to sell directly through your website, you'll expand your client base by entering supply agreements with established retail outlets.
Starting a CBD manufacturing company begins with research. Launching a company also involves developing a business strategy, securing financing, acquiring essential resources, and implementing a marketing strategy.