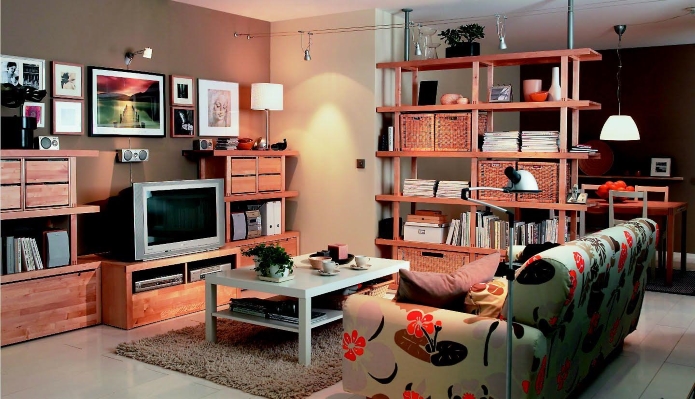 We're all spending more time at home these days - whether you're working from home, or you're enjoying being more mindful and spending more time with your family, it's clear that more of us than ever before are enjoying creature comforts and the familiarity of home.
Frustratingly, the more time we spend at home, the more apparent the little things become. A scuff on the wall, a faulty light or the tired and dated look of your furniture. Updating your furniture has many benefits, including increased comfort, a better ambience and you're more likely to be able to relax and enjoy your home!
But, how do you know if the time is right to update your furniture? Let's take a look at some straightforward signs, below.
You're moving to a new home
Whether you're renting a new property, or you've finally got yourself on the property ladder, moving into a new home is the perfect opportunity to update your furniture and put a stamp on your new home. Maybe you need bigger furniture to fill the rooms in your bigger home, or you need to come up with clever storage ideas if you're planning on downsizing. You'll find a wide range of furniture for various rooms in your home from RJ Living. If your current home has an array of different styles and designs of furniture, then you might want to commit to matching sets to enhance the look of your new home.
Your current furniture is damaged
Does your sofa creak and groan when you sit down on it? Is your current entertainment or TV unit scratched and dented? Are the bookcases scrawled with pen marks and stickers thanks to your artistic children? If any of these scenarios sound familiar, then it's time for a furniture upgrade. Broken or damaged furniture can also be a health hazard, with splinters, nails, sharp edges and dangerous springs potentially harming you or your family. You may also have issues with stained fabric sofas or leather couches that are cracked and torn. The sooner you commit to updating your furniture, the more time you'll have to save for your specific pieces.
It no longer matches your style
Styles and tastes change over time. Maybe your current furniture choices no longer match your new home décor. If so, it might be time for an upgrade. When furniture looks out of place it can make any room look tired and mismatched, no matter how recently you decorated it.
You no longer like your current furniture
Maybe you bought it because you didn't have much of a choice, or because your budget was modest, but if you no longer like your furniture choice, you're going to struggle to get any enjoyment out of it or the room it's in.
Final thoughts…
Sometimes, change is good! And updating the furniture in your home can completely overhaul your property and make you feel good too. Start by deciding which pieces you need to prioritise and start your search today!