Written by

NewsServices.com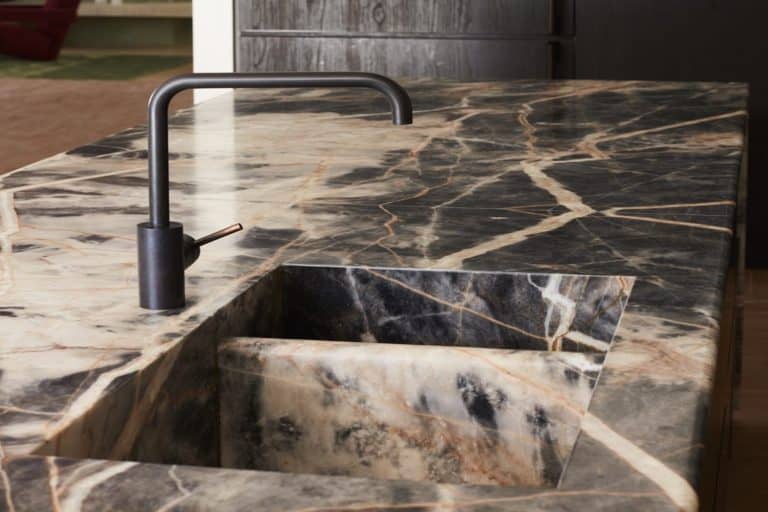 As outdoor spaces have a unique way of calming down our nerves, we tend to escape to nature more often. For the same reason, it's no wonder that even a regular meal can taste so much better when we cook it and eat it outside.
A perfect outdoor kitchen is bound to have a real treat in store for both your mind and your body. While natural stone is undoubtedly the best material for an outdoor countertop, you might still be struggling with which stone to opt for.
Because of that, this article will present you with the top three candidates for outdoor natural stone countertops in our opinion.
What Is the Best Stone for Outdoor Kitchen Countertops?


Marble may sound like an obvious choice at first glance. However, its extremely porous texture will only give you nightmares. To avoid limescale and tough stains, you'd better stay away from stones with a lot of veining.
In case you're still in love with the elegant look of marble, here are some of the equally pretty countertop options:
* Granite

* Soapstone

* Quartzite
Granite Countertops
Granite is undoubtedly the best stone for outdoor countertops. First and foremost, it withstands bad weather perfectly. It will prove its high durability even in the heat, extreme cold, or rain. All you need to do is make sure you maintain it regularly.
While it's true that granite counts as porous, stone countertops made from it don't stain easily. You might have to call an expert to seal your
granite countertop
once a year for a perfect glow, but other than that, it won't give you any trouble. What's more, its color doesn't fade in the sun, which makes it a perfect outdoor solution.

Soapstone Countertops
Some of the best countertops for outdoors are made from soapstone. Unlike marble and granite, soapstone is a non-porous material. With a soapstone countertop, you can forget all about stubborn stains and regular sealing. Still, it won't be completely stainless because of soapstone's softness. The good news is, you can always get rid of occasional scratches in no time using just water and soap.
Another wonderful thing about soapstone is its resistance to harsh weather conditions. Naturally, this includes its high heat tolerance. Still, it would be a good idea to keep your soapstone countertop away from direct sunlight on a hot day. Its dark color will easily absorb heat and you might end up burning your fingers. On top of that, sunlight might make its color fade over time.

Quartzite Countertops
Another great example of stone countertops is one made from quartzite. This stone is as close as you can get to the perfect marble look. But unlike marble and soapstone, quartzite doesn't stain so easily and is less difficult to maintain.
While its color won't change its perfect shade under sun exposure, quartzite won't respond so well to direct and extreme heat. For this reason, you might want to pay special attention not to burn your quartzite countertop with a hot plate or pan. Other than that, quartzite will prove tough and durable outdoors.


Final Thoughts


Your backyard kitchen is bound to have a lot more challenges to face than an indoor one. You'll need to think about exposing it to different weather conditions, both in terms of conserving its looks and its functionality.
Thus, choosing the perfect material for outdoor countertops isn't an easy job. While natural stone is undoubtedly the best option, you'll still have to think about which to select.
Our list of the top three candidates has hopefully made this task a bit easier for you. In our opinion, granite, soapstone, and quartzite countertops will prove functional and stay pretty outdoors under proper maintenance.
In case you need more stone kitchen countertop ideas, be sure to turn to social media for inspiration.