Written by

NewsServices.com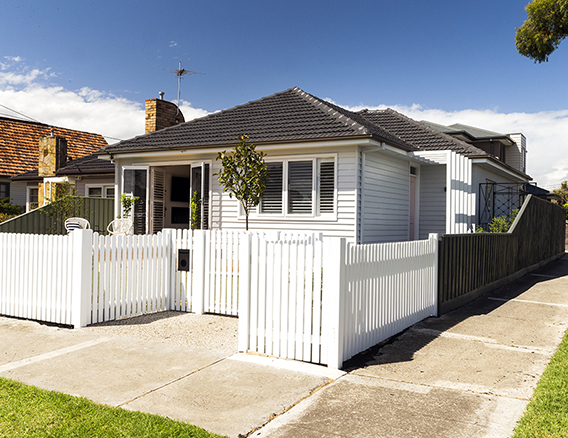 In the market, there are various options available for kitchen flooring. One of the options includes the use of tiles. The homeowners need to decorate the kitchen because even visitors can enter the kitchen apart from the household members. It is one of the essential rooms in the house. Space has many areas where the tiles can be used, for instance, on the floor, walls, and even on the countertops. The cost of the tile will depend on the quality and the maintenance cost. If you have kids in your house, you need to select a durable and easy to clean tile to avoid staining it. You can get the tile anywhere across the globe. For instance, you can buy kitchen tiles in Melbourne at relatively low prices.



Here is an overview of the best kitchen tiles


Ceramic tiles
This type of tile is the most popular and versatile. They are resistant to heat, and they are more durable. They can be used on countertops, floors, and even on walls. Ceramic tiles are porous to ensure the floor is dry. A slippery can cause accidents in the kitchen. It undergoes the glazing process during production to ensure that it creates a harder surface. They are available in a wide variety of colors to enable you to choose any of your choices. Many homeowners prefer these types of tiles because they require low maintenance costs. They are easy to install because they are soft hence giving your kitchen a glamorous effect.
Porcelain
Porcelain tiles have a homogeneous structure which keeps them resistant to scratches and even chipping. They are ideal for kitchen floors because of their durability nature. It has sand added clay mixture, which makes it less porous as compared to ceramic tiles. The glazed porcelain tile has a glass-like coating to give a shiny look in the kitchen. They are quite difficult to install as compared to ceramic tiles because they require experts knowledge.
Stone floor tiles
There are many stone floor tiles, for instance, granites, slates, limestone, marble, and travertine. Stone floor tiles are made from stone without any use of clay or sand. They are porous to ensure the floor is dry from any spills. They require sealing, which is quite expensive. Most of the stone floor tiles are larger to minimize the grout lines making a smaller kitchen appear larger. They are available in different shapes, but the most commonly used shape is the square. You can opt to mix the shapes to come up with a unique pattern. There are expensive, but their maintenance cost is relatively low.
Backslash tiles
Backsplash tiles can be used on the floor, walls, and even on the kitchen walls. They mostly come in stone, glass, metal, or ceramic varieties.
Vinyl tiles
There are easy to install because there require no technical experts knowledge. You can easily install them on your own without any difficulties. They are ideal for kitchen walls because they can be easily scratched when put on the floors or o the countertops. In addition, they have a low maintenance cost.
Some of the considerations to put in mind when selecting a kitchen tile include the following.
Durability
It would help if you considered choosing a durable tile to give you a long-lasting effect. Choose a tile that can be easily subjected to wear and tear.
Texture
A textured tile makes the room tougher, thus preventing slipperiness. In addition, you can insert mats on the areas around the skin to reduce slipperiness in the room.
Underlayment
Consider checking the rigidity and the smoothness of the floor since tiles need to be placed on a flat floor to avoid grout lines. If the ground is not flat or smooth enough, you can consider using a cement tile backer board.
Color
Consider choosing a color that will complement the appearance of your kitchen. For example, you can decide to match the tiles with the color of the cabinets or the curtains. Be creative and unique enough to come with the best color for your kitchen tiles. Bright colors will reflect light in the room hence making the room more beautiful appealing. You can blend the colors to come up with your desired pattern.
Determine your budget
When you have already set out your budget, it will become much easier to get the right tile. You will be able to purchase kitchen tiles that fit your budget.
Final words
In conclusion, there is a wide variety of kitchen tiles. The above article clearly illustrates some of the tiles to use. If you find it difficult to choose the best tile, you can consult an interior décor expert to help you. Choose kitchen tiles that you are capable of maintaining to avoid staining them. Always get the tiles from a reputable dealer who can guide you through the selection process. Finally, always confirm whether the tiles are installed properly to avoid grout lines that may cause cracking. This makes the tile look old and dull.