Written by

NewsServices.com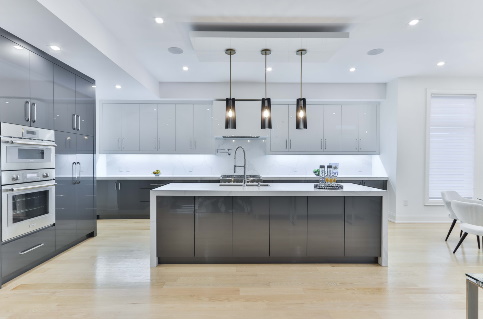 Your kitchen is one of the busiest rooms inside your home. It's the area in your house where you prepare the food your family will eat. Having a hygienic and functional kitchen is necessary for you to cook clean and nutritious meals. If you feel like your kitchen is not as functional as it should be, you probably have to consider remodelling it.
One good reason to remodel your kitchen is that it increases your home's value. However, if you wish to make your remodelling fast and easy, look for companies specialising in designing bathrooms and kitchens in Sydney. We're also giving some helpful tips to achieve a successful kitchen remodelling.
Choose the right contractor
A remodelling project can be stressful, so you need to ask for help from the right people. Look for a reliable and trustworthy contractor who will make everything less stressful for you. Asking for recommendations from your relatives and friends can be a good idea. Remember, always go for quality over price. It's better to hire someone who charges a higher professional fee but guarantees excellent output than someone who charges cheaper but incompetent.
Identify your desired style
Another key step to a successful kitchen remodelling is identifying what you want. Create a clear picture in your mind of how you want your kitchen to turn out. You can browse the internet and search for some design inspirations. Once you have identified the style and design you want, speak with your contractor and let them know all about it. You have to be realistic with the design of your kitchen. Make sure that your desired style would fit the size and state of your kitchen. Shopping for the materials you need will be easy if you know what type of kitchen you wish to have.
Create a realistic budget
Lastly, make sure that you have enough budget for this project. You must know how much kitchen remodelling could cost. You can do your research or get some ideas from your contractor. You will face less stress and fewer problems if you can create a realistic budget. It's not possible to determine how much exactly everything would cost you, but establishing a budget will help you get started. Also, do not forget to set aside an amount for unexpected costs. Accept it or not, things won't be as perfect as you want them to be, so you have to prepare yourself even for contingencies.
A remodelling project can be physically and mentally exhausting, and even financially. Before you start this project, make sure that you are prepared. Plan everything thoroughly and stay on track. Identify what you want and hire the right people. Bear in mind that kitchen remodelling is also a form of investment. If you have plans to sell your home in the future, then having a remodelled kitchen can help you sell it at a higher price.
If you want a less stressful kitchen remodelling, always focus on the benefit you can get and not solely on the expenses.