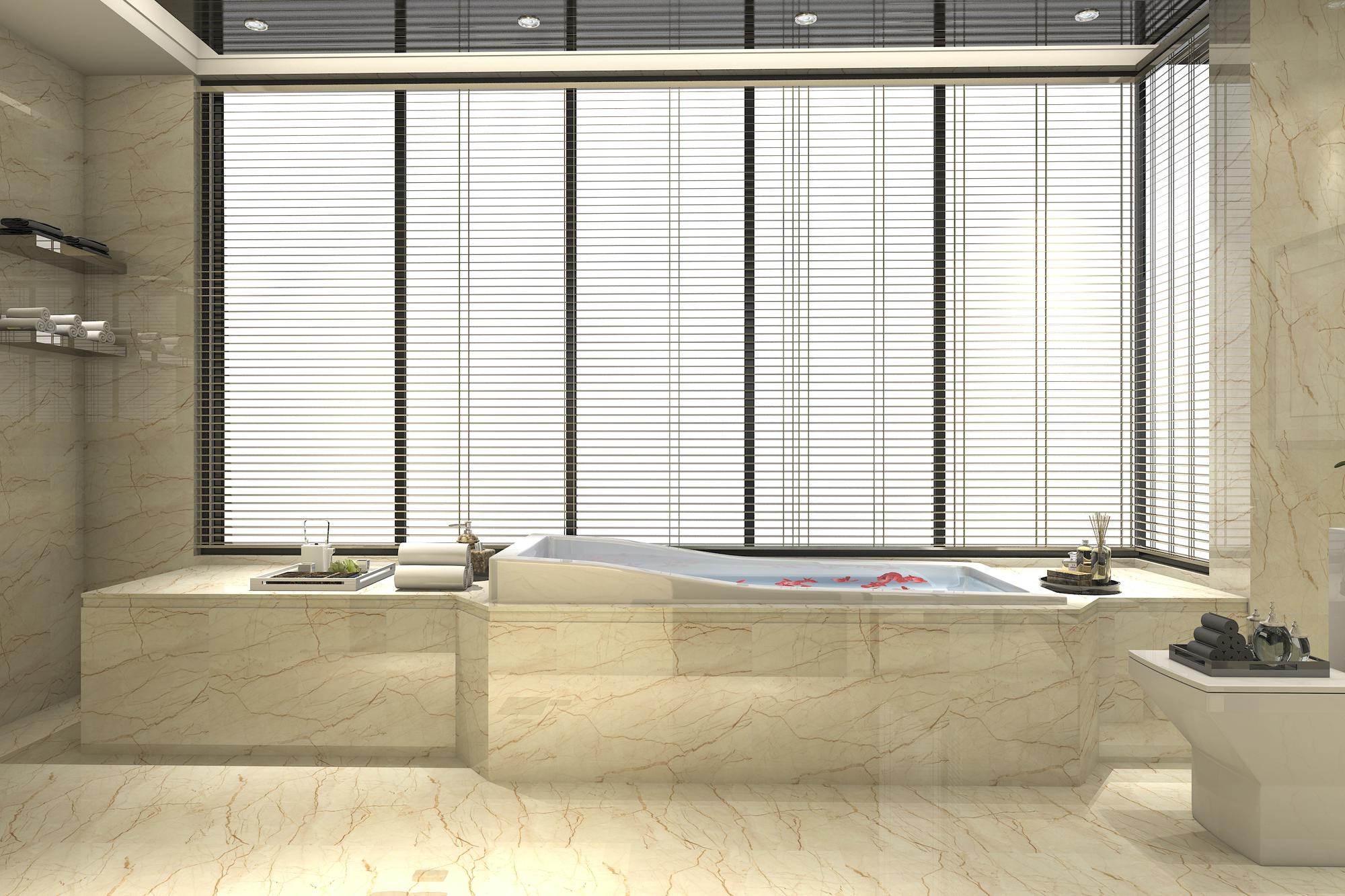 Over the course of a lifetime, the average person spends 2 years and 125 days (men) or 2 years 40 days (women) in the bathroom.
If you're going to be spending that much time in the bathroom, wouldn't you like it to be a pretty place? If your current bathroom doesn't fit that description or could use an upgrade, a bathroom renovation may be in order.
Check out this quick checklist of things you'll need to do!


Choose a Design Theme
What is the vibe you want for your new bathroom? Chic? Modern? Rustic? Classic? Minimalist? There are a plethora of looks you can choose from. Pick the basic theme first and choose the rest of your elements based on that design.


Plan Your New Bathroom
Determine your basic plan. Will you be adding space, moving elements, or adding a bath where there was once only a shower? Are you adding storage space, new windows, walling off the toilet, or anything else that might require structural changes?
Put all this on paper before you start demolishing anything so you know where you're headed.
Don't forget to check on permits. If you will be making structural changes, it's likely you'll need one.


Hire a Renovator
With your basic plan in mind, it's time to talk to renovators. Precise Services is a great place to start. The industry experts have the experience and knowledge necessary to create the bathroom of your dreams.
Whoever you decide to hire, make sure they are licenced and have the proper insurance in place in case anything goes wrong.


Demolish the Old Bathroom
Your renovator will handle pulling out the old materials, but be prepared. The job is messy and noisy and will disrupt the rest of your household while they are at work.
You'll also need to ensure there is a skip on hand for carting away the debris.


Electrical and Plumbing Work
With the walls open, it's easy to get the electrical and plumbing out of the way. An electrician isn't strictly necessary, but you'll need one if you plan to add lights, heated towel racks, or other extra electrical fixtures.
A plumber is almost always needed. They'll replace old pipes or move them to accommodate the new floor plan.


Install Your New Floors, Walls, and Fixtures
Once the plumbing and electrical routes have been installed, it's time to start putting things together. You have many options for new bathroom materials.
For example, you can choose tile, terrazzo, engineered wood, or laminate for the bathroom floor. Any durable material is fine as long as it holds up to moisture well.
You might choose to paint the wall or cover it with tile for a sleek look, especially in the shower. New cabinets make a huge difference in the look, just make sure they are water-resistant.

Enjoy Your New Bathroom
A new bathroom will give you something delightful to look at while you're spending all that time in there. Renovation is a lot of work, but so worth it in the end!