Most people from around the world use a smartphone and rely on the installed apps for day-to-day operations. We use apps to navigate, check our email, the weather and practically anything. We listen to music through Spotify, we watch TV shows on our smartphones through Hulu and can even learn a new language while traveling.
With so many application types being available, why not also use an app that would allow us to save money? Kimbino App is an example of such an app that gives access to deals from retailers in various different countries. With it, saving money is painless.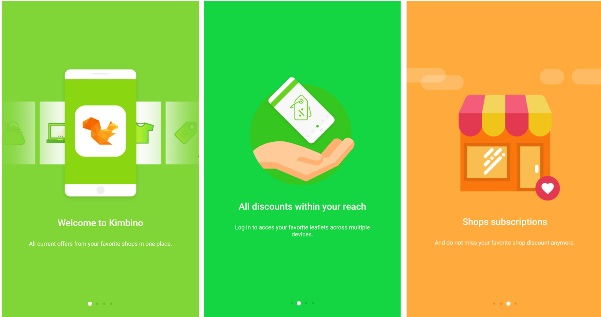 Presenting Kimbino
Kimbino is a brand new application that quickly expands with a really simple premise: helping users save money and even the planet.
This app is really simple-to-use and understand. You download it and you then have access to leaflets and catalogs of many different stores in numerous countries. You get to know of all the discount prices at the favorite retailer.  At the moment there are close to 20 countries that are covered. Every single time a new catalog is released, it is uploaded to the app. This gives you access to all the special deals that the included stores offer.
One of the biggest advantages of using Kimbino is that you do not have to register in order to use it. You can see the new leaflets on your Android smartphone or you can even browse through them online. Obviously, the smartphone option is the one that is preferred.
Kimbino Advantages
Using such an app automatically brings in various different advantages you want to be aware of. Obviously, the one that is of the highest importance for most people is that saving money is possible. By seeing all the deals from the catalogs of the major retailers in your country you can plan your weekly and monthly shopping. In leaflets you get to see discounts available for a wide range of products, from grocery to electronics. You are also automatically informed about the different special programs that the stores run.
Besides the fact that you save money, you can also protect the environment. This is because you can avoid receiving printed leaflets in your mailbox. Kimbino is ecological. If you use the app, make sure that you talk with your mail man so that leaflets are no longer delivered to your home.
Final Thoughts
The bottom line is that Kimbino helps. It is a wonderful app that you do want to have installed on your smartphone in the event that your country is covered. You will not use the app every single day of the month but whenever you plan your shopping, it can help you save a lot of money.
Kimbino allows you to bookmark the retailers you like the most and you get to know all the best deals that are available. Although you do not have to register, it is always a good idea that you do register and that you use the extra features that are available for free. Save the favorite retailers and use the app whenever you see fit. You can even use it when you travel to another country and you want to see what deals are available there.