Written by

NewsServices.com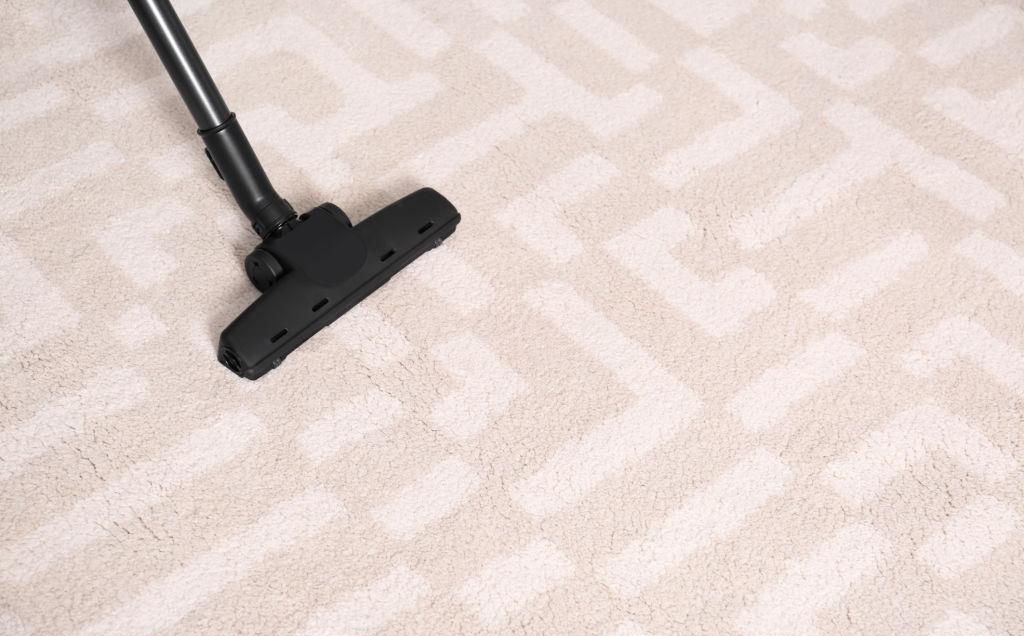 Dry carpet cleaning has become a very popular way to handle the carpet cleaning process. Gone are the days when the only option we had was shampooing the carpet. We can have clean carpets now in a very short time through dry carpet cleaning. Brett Fletcher of https://www.procarpetcleaningsydney.com.au has shared with us a handful of benefits associated with dry carpet cleaning. Let's check them further below.


1. It Is Very Efficient at Removing Stains
One may think that dry carpet cleaning does not remove stains, but the truth is that it does – and quite efficiently as well. Even if the product used is a dry powder, solutions are also applied to take away any particularly bad stains. Mixing spot treatment with the concept of dry cleaning, the carpet will end up clean in no time at all.


2. The Carpets Dry Very Fast
Perhaps the best part of dry carpet cleaning is that it dries very fast, taking an average of 2 hours at most in order to fully dry – or 3, if there isn't much ventilation in the room. This makes it a good option for high traffic areas where you can't keep people in the same place for long (i.e., a busy office or a house with restless kids).


3. It Prevents Damage to Your Carpet
Other methods of carpet cleaning may actually be dangerous for some types of rugs. They might cause shrinkage, wrinkles that cannot be straightened, damage to the fibres, and many more. This is very often a type of damage done by water. With that in mind, since dry cleaning uses a "dry" cleaning technique (obviously), the risk of damage to the fibre is very low.


4. The Material Doesn't Wrinkle
You may not think that it is a problem – and for some carpets, it may not be an issue in the slightest. However, some rugs may be likely to wrinkle if water is used on the material. With dry carpet cleaning, the chances of wrinkles are reduced, as water is no longer used in order to clean the material.


5. It Prevents Mould from Appearing
Where there is a lot of sitting water, there is also a good chance that mould would make its way there. This is a very common problem with shampooing, bonnet cleaning, steam cleaning, or carpet cleaning options that use higher quantities of water.
Still, since dry cleaning uses a very small amount of water, the chance of mould is almost minimal. This is especially true if the area where the carpet is left to dry is ventilated.


6. The Carpets Don't Need Removing
With other types of cleaning, you'd have to remove the carpets to clean them. This is not the case with dry carpet cleaning. Indeed, you may have to move the furniture around if it sits over the carpet, but other than that, it does not need moving. It's a good option for those who don't have enough space for drying the carpet.


7. Helps Restore the Carpet
The more you wash your carpet in a traditional manner, the more its colours will begin to fade away. When the carpets are already looking in fragile shape, dry carpet cleaning may actually help restore some of their beauty. The process will not be easy, and it might take several sessions of dry cleaning until your carpet may look strong enough again – but in the end, with good care, this can help your carpets.


8. It Removes Odours
Are you struggling with a stinky spot left from the time your cat decided to pee on the floor? Or perhaps your carpet is starting to smell old and musky, from all the dirt you brought inside. In that case, dry cleaning can help get your carpet smelling fresh again.
The dry powder detergents used on carpets and clothes will stick to the odour-causing offenders and remove them in the final stage of dry cleaning. It might be a quick cleaning method, but your carpet will still smell fresh and clean.


9. It's Perfect for Large Carpets
Very often, it's highly difficult to clean a larger carpet through traditional means. This is where dry cleaning comes in handy. As no water extraction machinery needs to be used, the carpet can be cleaned straight on the floor. If you are dealing with a larger carpet, such as one that spreads over a whole floor, this dry cleaning method is very convenient.


10. It Can Be Environmentally Friendly
While dry cleaning still uses a type of detergent in order to clean the carpet, it makes use of less water. This means that wastewater is less likely to enter the groundwater, and you won't be wasting any precious resources either. If you find an eco-friendly dry cleaner that uses organic cleaning solutions, you may further help the environment.


The Bottom Line
Dry cleaning can be highly beneficial for your carpet. Fast and efficient, it is more often a better alternative to shampooing your carpet. Check the benefits above and see if it's the right carpet cleaning method for you.