Written by

News Feature Team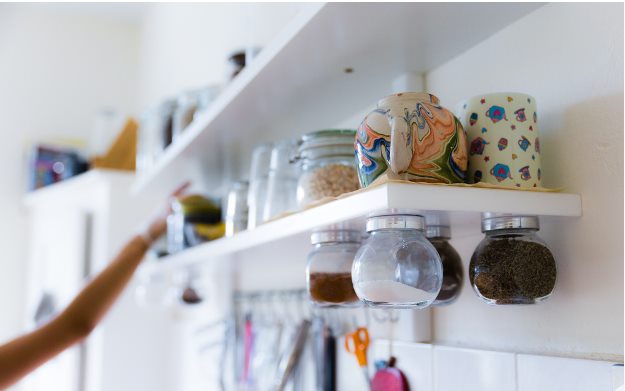 A common mistake that many seem to make is focusing multitudes of effort into the renovation and decor of one's home, whilst neglecting to put that same amount of passion into their kitchen decor. Since the kitchen is truly the center of a household, we believe that just as much effort should go into making it as stylish and beautiful as the rest of your home. At a loss as to where to stay? Well, some of the experts of kitchen renovations in Melbourne have shared with us 6 of their tips on how modern interior design ideas can be incorporated into your kitchen area. Read on to find out more!
Rugs Aren't Just For The Living Room
When you think rugs, you probably think of your living room or bedroom.

Whoever said that gorgeous rugs can't be an addition to your kitchen? Well, our experts have said that filling your empty kitchen floors with quirky or kitchen colour-themed rugs can be a great addition to the room. Rugs and cosy carpets are easy on the feet and can bring a great amount of warmth to your kitchen, so think outside the box and get those floors rugged up!
2. Choose A Colour Palette and Go Wild
All too often, people stick to basic white kitchen spaces.
Whilst white is always a winner, it can get a tad bit sterile and boring after a while. Why not incorporate some colour into your kitchen to give it a little personality? What is stopping you from really making a statement with a dramatic red-themed kitchen, or incorporating some warmth into the space with light yellows and browns? Colour palettes are endless, so it's best you make a trip to your local paint store this weekend!
3. Bring The Outdoors Into The Indoors
Plants and floral arrangements aren't just for the dining or coffee tables - they warrant a place in your lovely kitchen. Gorgeous floral arrangements, large leafy greens and little pot plants bring a breath of fresh air and life to your kitchen space. Plants are also a great way to bring a touch of the outdoors into your home and add an organic touch to your kitchen space. Another plus point is that plants will keep the air in your kitchen fresh and crisp all day long.
4. Give Your Splash Back A Makeover
Most of us have either tiled, mirrored or glass splashbacks - whilst these materials do serve a functional purpose, there is no reason that we can't add a splash of pizazz to the kitchen splashback. Solid-coloured toughened glass in various colours or digitally printed images printed on the back of toughened glass can be a fantastic way of adding some personality to your kitchen. Love Italy or France? Well, bring those countries to your kitchen with a unique splashback of the streets of Italy - this will definitely bring that wow-factor to your kitchen.
5. Bring Some Light Into The Room
We are firm believers of using natural light whenever you can - whether that may be in the living room or the kitchen, the same ideology applies. Installing large windows by your sink or stove top is a great way of bringing some sunshine into your home. This is especially important in the winter months where it tends to get dark very early in the evening - you don't want to be missing out on any sunshine whilst you are slaving away at the stove.
6. Natural Elements Are Best
There is nothing more classic that wooden benchtops and floorboards in the kitchen.
Not only do they bring an element of warmth and tradition into the kitchen, but they also bring the outdoors into your kitchen. Materials such as bamboo can also bring tranquility to the kitchen area. Another natural material that is popular in the kitchen is Marble - perfect for pastry making and keeping things cool, it is definitely another material you will want to consider incorporating into your space.
We hope that these handy tips from the experts have breathed some inspiration into your passion for all things interior decor. The kitchen deserves just as much attention as any other room, so go forth and conquer kitchen design!