Written by

News Feature Team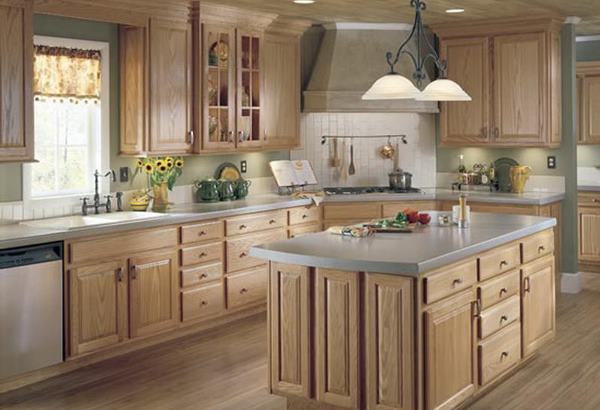 If you've ever put a lot of time into transforming an interior space, only to have to add a functional item which sticks out like a sore thumb, you'll know that practicality and style can be uneasy bedfellows. It's frustrating to realise that rooms can't always be flawless and that there's usually something that doesn't quite fit.
Whether it's portable heaters, HVAC vents, awkward shelving areas, or old and ugly faucets, not everything is easy to change. The good news is that manufacturers are beginning to take a more holistic stance. There has been an increase in the number of functional items with multiple design and colour and options. So, staying stylish is getting simpler.
Keep reading to learn about how the functional items in our homes are changing and how you can take advantage of this.
Outdoor Blinds and Coverings
Over the last decade, the variety of outdoor blinds has substantially expanded. Retailers are now realising that aesthetic is important. It isn't enough just to provide weather and wear protection. These products need to look like a stylish extension of the house.
Ziptrak outdoor blinds are a great example because they can be customised to suit your needs. Not only are they made to measure, you can also choose from a host of design options including privacy screens, mesh weaves, tinted panels, and coloured frames.
Portable Space Heaters
Winter has begun in Australia and everybody is settling back into a routine of hot cocoa, brisk walks, and cosy nights at home. However, if home feels a little chilly this year, you can pick up a space heater. These products are really useful and normally very energy efficient too.
They are a great way to heat individual rooms without having to turn on the central heating and waste energy in unused spaces. Plus, modern space heaters come in a variety of colours and designs. This means that you can pick a product which won't contrast with the décor.
Cabinet Knobs and Handles
One small change which can make a big difference is with your kitchen cabinets. Old, tired handles leave the room looking drab, but it's an easy problem to fix. The variety of knobs and handles on offer is simply huge and you can pick from any style that you want.
There are brightly coloured handles which look great when mirroring a signature tone in a kitchen. Or, there are rustic, country style handles that are perfect for family homes with lots of natural materials. You can even up the glamour and go metallic for a bit of extra sparkle.
Area Rugs
If you've got floorboards in your home, you'll know that they offer all kinds of benefits. They are super durable, easy to clean, and they look fantastic. However, wood isn't always as warm as carpet, particularly in the winter. It can feel cold on the toes and it retains less heat.
This is why the addition of stylish area rugs is recommended, even if it's only until the season changes. There are some beautiful rugs on the market, with everything from the fluffiest, most sumptuous faux furs to the most contemporary, minimalistic designs.
Why Function and Form Are Not Mutually Exclusive
Ultimately, if you've spent a lot of time and money transforming a space, it is worth taking a more time when shopping for functional additions. You don't have to settle for drab, uninspiring products. There are styles and designs out there to suit all budgets and preferences. Also, if you really can't find the right design, remember that many surfaces can be painted, refinished, or covered up with new materials.