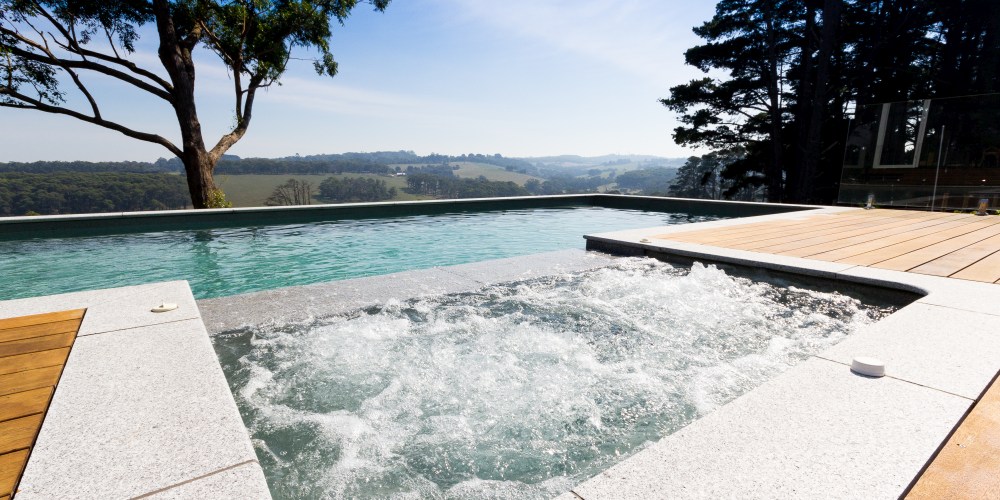 These days you can find growing trend of infinity edge pools and therefore many people are interested to know about their significance. Many people are highly impressed by its stunning design and this gives an illusion as if the pool is extended infinitely in the horizon. You can find such kind of infinity pools mostly in resorts and hotels. You will also find such pools nearby any ocean and give a look as if it is connected with the sea.
What is infinity pool?
If you go through any brochure of luxury hotel then you will find the picture of swimming pool that looks like there is no end to it. This will give an idea about the concept of an infinity pool. This kind of pools are designed in such a manner that the person looking at the pool gets an illusion as if the pool has no edge on the other end.
Such kind of infinity pool can be created almost anywhere however in order to get this kind of visual, the pools are usually built near sun-soaked hillside or in the apartments. Also, you can create such pool in a backyard with an incline. Any location where there is a slope can produce the deep view of this kind of pool. Even if there is no slope available in your backyard, the professional pool builders can create such illusion with careful planning and install in your property.
What are the benefits of infinity pool?
It is interesting to find out why people prefer to have infinity pool. Following are few benefits of such kind of pools.
* Most people prefer this because of its stunning look. It is very much different from the usual run of the mill kind of pools that you see in most of the places. The beauty of your property will certainly be enhanced if you install such infinity pool in your backyard.

* Do not just look at the cost of a infinity pool while creating such pools in your backyard as you can create many different designs that may be little costly, however it will give an unique view. The cost of your property will certainly appreciate with addition of an infinity pool in your backyard.

* You can create many different designs of such infinity pool by using different kinds of materials. While designing such pool the amount of space and age of the people who will be using such pool really matters.

* This kind of pool can be blended with the design of the house where you are going to create such pool. This will surely improve the aesthetics of your property.

* The maintenance of such infinity pools is rather easier and the pool will remain clean as the filtration of the water will be done. The water is constantly pumped from the water source. Therefore, the water will usually be cleaner.
In case, you have decided to have infinity pool in your backyard then you need to do proper research with the help of any experienced architecture in order to check the feasibility of the project. You need to plan it well for its successful installation.