Written by

Stratton Finance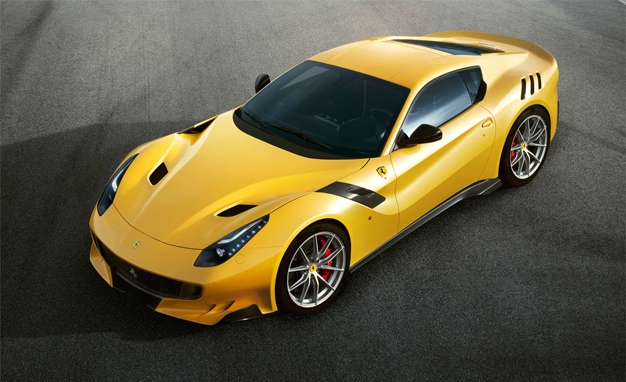 So you're in the market for a new car, and you're getting ready to start visiting local dealerships for those all-important test-drives. But hold on there a second. Have you given much thought to how much you are about to spend? And how do you know if you're spending too much? Grab a pen and paper and start talking notes.
Think about your needs


First up you need to consider your needs. What will you primarily use the car for? Think long and hard about it and then list the absolute essentials that you require. Five doors, automatic transmission, plenty of space for your tools; these are the types of things that will determine the brand and model variant that you should be looking at. And no, alloy wheels and leather seats don't count as essentials.
Think about your budget


Now it's time to think about your budget, and we're not talking about your budget for the car, we're talking about your monthly outgoings. How much can you afford to spend on your car on a monthly basis? This includes gas, rego, insurance, and of course your monthly repayments.
Once you have a number, then it's time to figure out the finer details. Get quotes on insurance, check the rego, and give yourself an honest estimate on how much gas you'll use. Then use this calculator to figure out how much should you spend on a car.
The amount which brings you to a monthly payment within your budget will give you the value of your new car minus the deposit and balloon payment. You'll need to have at least one of those two lumps sums in your savings before you buy your new car which brings us to our next point.
Think about your savings


You don't want to wipe out your savings by choosing to pay too large a deposit. It's always better to keep a certain amount in your account in case of that rainy day your mother always told you about. Just as important though, is to consider how much you can still afford to save while making your monthly repayments.
You should always continue to save as much as you can especially if you have opted for a balloon payment at the end of your loan term. This lump sum payment can be refinanced if you wish but that means that you will continue to make loan repayments for another few years. Ideally, you want to be in a position to make the decision based on what you want to do rather than what you need to do. So think about your savings very carefully before making a final decision.
How much should you spend on a car depends entirely on your personal circumstances and it's impossible to even give a ballpark figure without knowing a person's financial responsibilities.

This is where your bank's loan officer or a finance broker comes into their own. They will help you make the right decision and make sure that you don't overextend yourself in your search for a new car.
So remember, think about your needs, your budget, and your savings and forget about those leather seats and alloys unless you can really afford them.
As Australia's largest car finance broker, Stratton Finance know a thing or two about loans and finance. With over two decades of experience in the field they are one of the most trusted authorities in the industry.