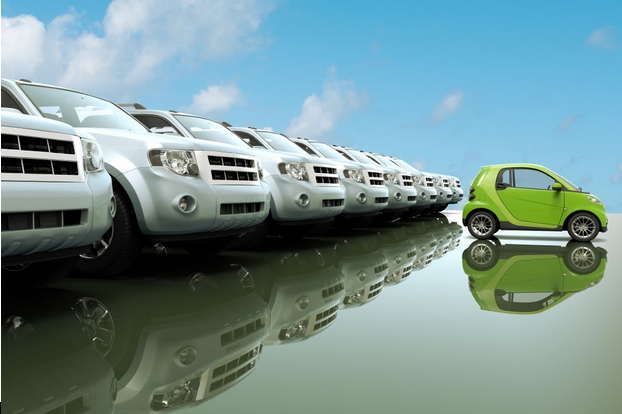 With the ever-increasing rise in fuel prices, more and more people are switching to compact cars in 2020. Small cars are renowned for having the lowest road tax and the best fuel economy. However, the benefits and advantages don't just stop there. In today's article, we have a look at some of the incredible benefits that small cars can offer, so sit back, relax and read on to find out more!
Parking Will Never Be an Issue
If you are someone who has a small garage or limited space to park your car at home, a small car is a perfect solution to your parking woes. Most modern homes now come with a smaller garage and if you buy a smaller car, you will be able to easily fit both your vehicle and any items that you want to store in the garage. Not only do small cars take up less space, but they are also much more agile and easier to fit into awkward parking spots. This makes the small car ideal for city living where space is a constraint and parking lots are often rather difficult to fit into. 
Excellent Fuel Efficiency
It is no surprise to anyone that smaller cars offer excellent fuel efficiency, thanks to their smaller engines. This means fewer trips to the petrol station and more dollars in your wallet that you can spend on things other than fuel. With rising fuel prices, it's no wonder that more and more people are switching to compact cars. On top of that, with the recent shift towards living a more sustainable and eco-friendly lifestyle, it only makes sense that people are looking towards more fuel-efficient means of transportation. 
Lower Insurance Costs
Insurance is one aspect of owning a vehicle that most drivers don't particularly look forward to. With that said, car insurance is an absolute must and cannot be compromised. Thankfully, if you choose to purchase a small car, you can almost guarantee that your insurance rates will be kept to a minimum. As smaller cars are less expensive than bigger ones, insurance companies will be able to offer you much lower rates. The service costs of maintaining a small car are also lower in comparison to that of larger vehicles. A win-win situation in our opinion! 
A Budget-Friendly Option
As mentioned above, smaller cars are a lot more affordable to purchase than larger options such as SUVs or sedans. This makes the small car an ideal option for single individuals or first-time car owners who are not looking to splash out on their vehicle. Small cars require fewer materials, making them a lot cheaper to produce and hence a lot cheaper to purchase. With small cars available at as little as $10,000, this is one of the most affordable vehicle options that exist for anyone. 



Ease Of Driving and Resale 
Last but certainly not least, small cars are simply easier to drive. The compact size of small cars is a great option for first-time drivers who may not be as confident on the road - you won't have to worry about sideswiping another car, or not being able to fit in a lane. Small cars are also much easier to clean and keep in good order at all times, and are also an incredibly popular resale option for many due to reduced overall vehicle depreciation levels.

Big isn't always better - small cars are truly taking over the world. We hope that this article has given you some insight into exactly why more and more people are shifting towards driving smaller vehicles in 2020.