Written by

News Feature Team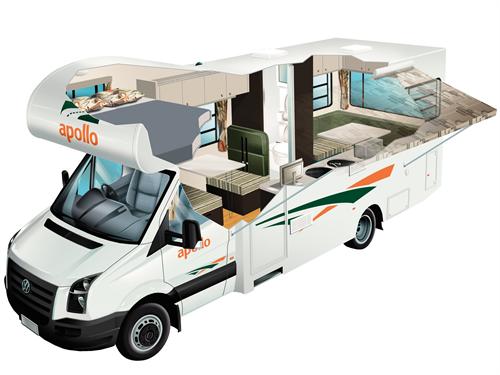 If you are in the market for a motorhome, there is an important question you must decide first. Will you be purchasing new or used? Depending on your budget and needs, you may have already decided for or against looking at used motorhomes. Whatever the case, you should seriously consider the pros and cons of going used. If you have made your decision to buy used, there are some cons you may want to consider. Similarly, if you are dead set on buying new, there are a number of pros that might make you think again. Either way, you should always keep the below pros and cons regarding used motorhomes in mind when you head to the Winnebago sales location to make your purchase.
The Pros
One of the most important pros to purchasing a used motorhome is the price. You can get some seriously great deals on used models without having to sacrifice quality. There are plenty of motorhome adventurers who, for whatever reason, have to give up and sell their vehicle after only a few trips. Anything from a change in life circumstances to an upgrade to a new model can cause motorhome owners to sell their rigs, but this is done at the benefit of the buyer. Some of these motorhomes are basically as good as new, so if there is a model that you can't quite afford new, then it is entirely possible you can find that model used and in great condition for a price you can afford.
Another major pro to buying used is that the purchase requires less commitment. If you aren't sure you will be motorhome adventuring for the long run and are just looking to experiment, then buying used is the way to go since it is significantly cheaper. Of course you can always upgrade down the line should you decide that you motorhome adventures will be a long term hobby.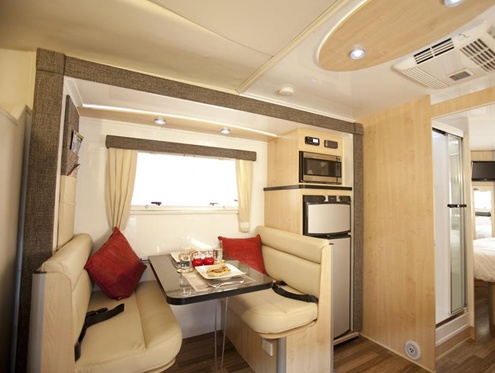 The Cons
The main thing to worry about when buying used is quality. No matter how little use a vehicle has sustained, the simple fact of the matter is that it was used by a previous owner and could therefore come with damages or other issues. Plus, most of these issues will not be apparent right on the surface. This is why you should always purchase from a reliable used seller who can provide a full vehicle history.
The other top con for buying used is the lack of amenities and upgrades you can get with brand new rigs. Usually when purchasing used what you see is what you get, and there is no room to have any added bonuses thrown into the mix. Therefore, if you require a certain function or amenity then you are going to have to find a used unit that already has it.
Buying used can benefit your budget and also be less of a commitment, but you are going to want to do your research to make sure you are getting a rig that has everything you require and is free of unseen damages.