Written by

Juliet Anderson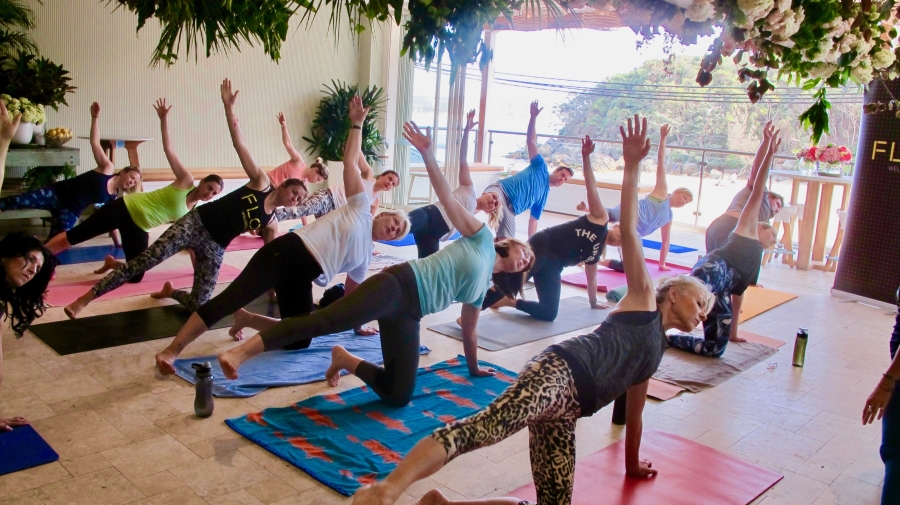 Australian businesses are turning to Corporate Wellness Programs to help combat the $10.9 billion in untreated workplace mental health conditions every year. Businesses are also reaping the rewards with happier employees and increased productivity thanks to Wellness Programs that promote movement and mindfulness. FLO Wellbeing, one of Australia's leading Corporate Wellness Providers, are helping employees reduce pain from sitting all day and stress from deadlines, while also helping businesses save money, generating $2.30 in benefits for every $1 spent on wellness programs.
Research studies have shown that movement and stretching during the day while sitting, walking, or standing, is critical to maintaining wellness. With benefits including fewer repetitive motion injuries, reduced tension and pain caused from large amounts of sitting. Activities such as Pilates and yoga have also been shown to have positive effects on mental health.
The State of Workplace Mental Health in Australia Report found that 45% of Australians will experience a mental health condition in their lifetime, and healthy employees are up to three times more productive than less healthy colleagues. As a result, businesses are using programs like those delivered by FLO Wellbeing to boost employee morale, engagement and reduce stress.
Mandy Millan, Founder of FLO Wellbeing, launched the business after several years working in the corporate world. Like most around her, she was burned-out and exhausted from the long hours and stress. She had also developed serious back issues, so she turned to movement through Pilates and mindfulness meditation to fix the problem and create a better life.

Having experienced the benefits of Pilates and Meditation she became a Certified Pilates Instructor. Mandy has taught in studios and owned her own practices in London and Sydney. Travelled overseas visiting wellness centres all over the world and worked directly with health practitioners understanding the negative impact sitting at a desk for long periods of time can do to your body and mind.    
FLO Wellbeing offers a complete corporate wellness program for your business. They take the time to listen to your needs, understand your company's culture and create something that is fresh, effective, and memorable. They deliver Corporate Wellbeing programs that are professional, educational and fun. Flo wellbeing's focus is movement and mindfulness into the workplace. Delivering Pilates, yoga & mindfulness meditation sessions into your office and events and retreats. They create change; change in your workplace and change in the lives of your employees. Through tailored programs they not only teach your employees about movement and mindfulness, they educate them on making life changes that will support their wellbeing in the long-term.

Businesses can take advantage of the expert-guided sessions, not only to help boost employee morale and reduce stress, but also to save money and increase employee retention.