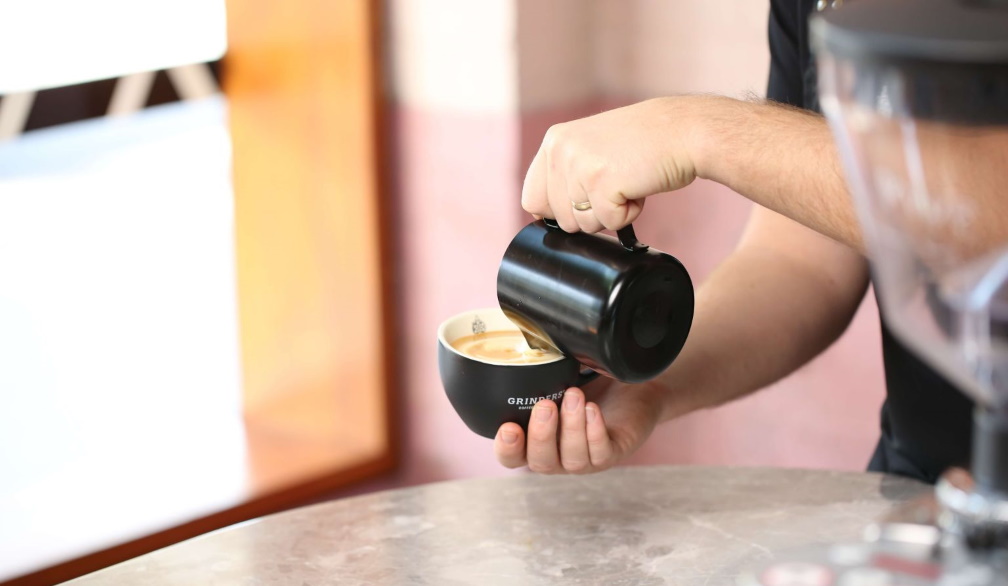 Australia is a land of coffee and Aussies love to drink coffee that tastes like coffee. They are known to be specific in quality coffee with good flavors and aroma and quality roasting, plus the brewing process.
And while there are many coffee shops spread in almost every Australian city. Shoppers have now deviated from going to the grocery and prefer to buy coffee online in Australia. And if you are used to the traditional shopping model, here are the advantages of opting for online coffee shopping.
Superior quality and freshness
Purchasing coffee in a grocery means people have to walk physically and purchase there, which may take time and most probably keep stock for long. But opting to go the online way allows you to order from shops that own and operate cafes meaning the beans are roasted in the right way and sent to you immediately while still fresh. So, whether the coffee is shipped to your office or home, you end up with a fresh coffee.
Purchasing from local stores does not guarantee you the same burst of aroma, flavor, and freshness. Most stores tend to focus on fresh produce and ignore the freshness of coffee when reaching consumers. Normally, coffee beans keep their freshness from 3 to 4 weeks after the roasting process. After that period, their flavor begins to decay slowly. And if it exceeds more weeks, the coffee is just flat and no longer provides users with the original coffee taste.
Sometimes you'll see grocery stores label their coffee bags with an expiry bag that is many months in the future, which is misleading. And it's this idea that many people prefer shopping for pure and original fresh coffee online they are sure will offer them whatever they are looking for.
No issue of stale coffee
Purchasing coffee online allows you to get it roasted immediately and find you at home within 48 hours. You get your beans after placing a coffee order online in 3 to 4 days, and that allows you to get your coffee bag shipped to you while fresh. You may have a store or supermarket that keeps the coffee beans fresh for 2 to 3 weeks, but that is close to stale. Even with flavor and aroma, freshness is lost while the coffee bags are resting on the shelves.
Convenient
Purchasing coffee online saves you a lot of wasted time-fighting traffic and long queues in the grocery store. That process is scary, especially if you find your coffee bag is almost empty and you spend another whole day going for another coffee bag. Buying coffee online is an easy and speedy process that does not interfere with your daily schedule.
Therefore, if you go to the beach on Friday, you can make your coffee order online in the morning by spending a few minutes and proceed with your planned activities.
Good selection and variety
Probably you live in a locality where there are only two grocery shops. Acquiring a variety of coffee from the grocery is not practical. But shopping online in Australia is easy to spot all the available coffee brewing joints. From the available joints, you can choose the one that provides customers with outstanding services and a quicker shipping process.
You can even order a small amount or bags of coffee from different sellers and compare the taste. That'll allow you to choose the one that gives you the best taste experience.
Grind at home
If you are a purist, this is the best choice to get every fine detail of coffee flavor and aroma. But if you can wait for the grind and send, that is a good arrangement if the shipping duration is concise. However, doing it at home may give you a better outcome than making ready coffee orders. Many people choose to get all the grinding processes done for them and mostly end up with a tasteless coffee.
Grinding at home is an overlooked idea, but it's crucial to order coffee beans online and grind at home only if you understand the brewing process. The online ordering process is similar to purchasing ready-made coffee, but you enjoy the flavor more than anyone else.
Guarantee
Shopping for coffee online in Australia assures coffee lovers of a guaranteed purchase. Before making the final decision to buy coffee, performing online research allows you to spot online brewers that offer a friendly experience. For instance, some stores offer customers a refund of their money if they are not 100 percent satisfied with coffee.
The guarantee of your shopping experience removes any element of risk from making a coffee purchase online. This arrangement not only makes shopping online in Australia fun for coffee but secure.
Finally
Buying coffee online in Australia is a modern idea that has transformed coffee consumption. And slowly by slowly, it is phasing physical grocery out of the market due to its benefits.