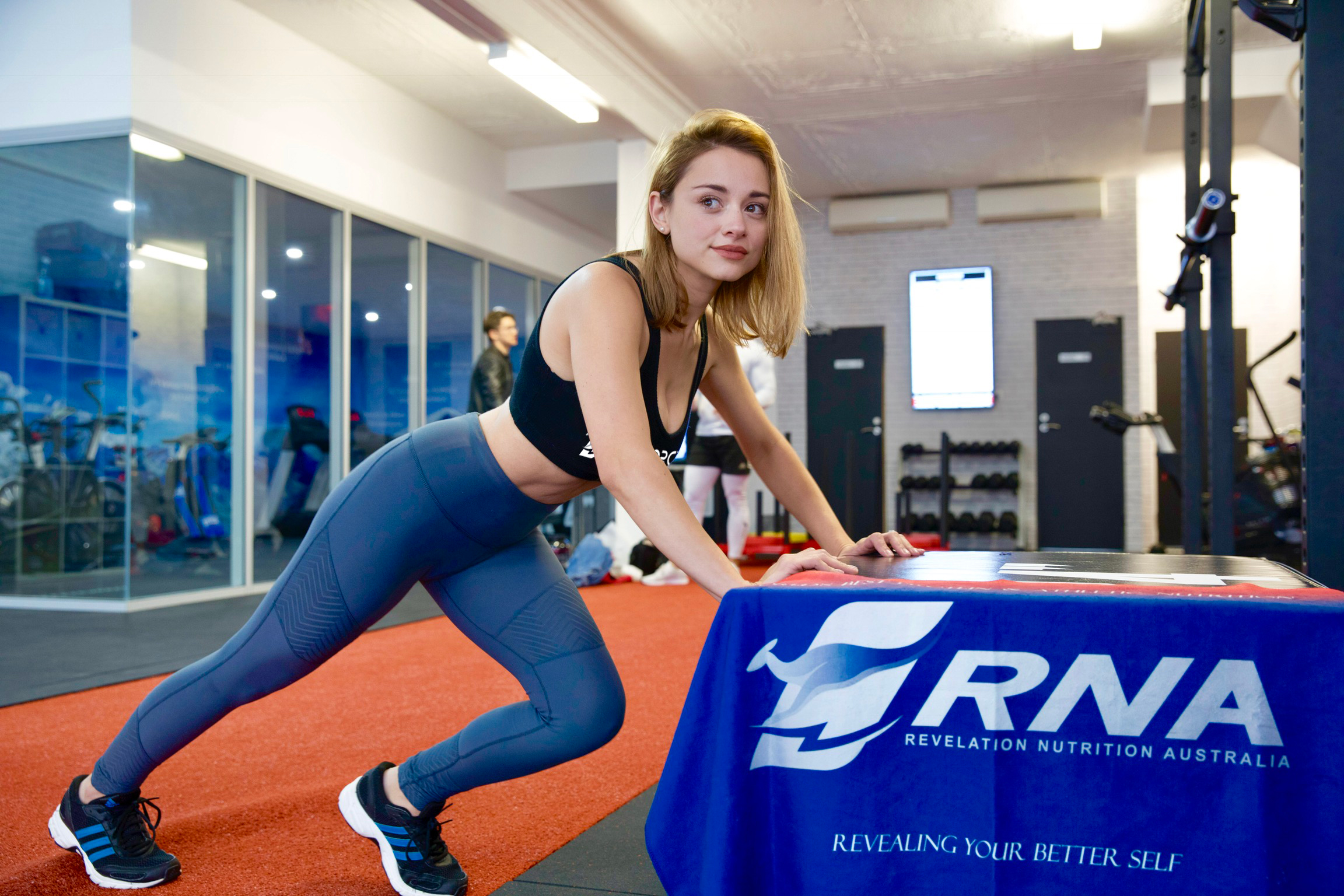 Before we proceed with tips and tricks for getting the body of your dreams, let's get some things straight – there is no such thing as a perfect body. Each individual is unique and beautiful. However, there are plenty of ways you can improve your look and feel better in your own skin. Below we listed five top secrets to help you get the body you always dreamed about!
1.Clean eating
A good diet is crucial for a healthy and fit body. The most common mistake people tend to make when trying to get fitter or slimmer is skipping meals. Cutting down on food won't get you the desired beach body, but will most likely misbalance your metabolism and your insulin levels, and hence stand in the way of getting in shape. The ideal diet involves eating more lean protein, such as fish and extra-lean ground beef, less or no junk food at all, and lots of vegetables and fruits. No matter how rigorous your workout plan is, you will get nowhere without a proper diet. If you can't seem to resist fatty snacks and be moderate with sweets, give your fridge a makeover. Get rid of the sugary sodas, comfort foods and high-calories alcohol, and stuff your fridge with greens, proteins and natural sugars instead. And most importantly, do not skip meals – start with a healthy nutritious breakfast within an hour of waking up and have up to five evenly spaced meals throughout the rest of the day. Eating on schedule and eating clean are the two pre-requirements for getting the perfect body.
2. Regular exercise
This is no secret, but the key is to learn how to work out effectively and get the best results in the shortest time period possible. Making exercise a regular part of your lifestyle may seem like a lot of leg work, both metaphorically and literally, and it is, but with the right schedule, strong will and energy, with time, it will feel more like enjoyment and less like a punishment. If you're one of the classic gym quitters, paying for a gym membership in advance or getting a gym buddy may be a good motivational factor to keep you away from all sorts of procrastination. Also, it's important to remain active outside the gym as well – get a couple of dumbbells, one of the quality Assault air bikes or treadmills, and set up a small gym corner within the confines of your home. This way, you'll have no room for lazy excuses, and all you will need for an ideal workout routine is your natural desire to look and feel good.
3. Hydrate
You seem to be getting in shape, but the cellulite isn't going anywhere? Your skin isn't getting any firmer? Your energy level is still not high enough to go through an intense gym session? You're obviously not drinking enough water. Our body loses a lot of water on a daily basis, and even more if we're physically active. This is why we need to constantly replenish our bodies – eight to ten glasses of water a day is a precondition for getting your body in the perfect shape. If you find plain water too bland, try fruit-flavored options or unsweetened iced tea for a delicious taste of hydration.
4. Stretch and rest your muscles
For most people, stretching is the most boring part of a workout and therefore, it is usually neglected or left out. No matter how non-efficient it may seem, stretching is an unavoidable component of a successful workout session. In addition to sparing you from sore or pulled muscles and allowing your body to prepare, as well as rest, stretching contributes to a more effective and pleasant workout. Moreover, activities which rely heavily on stretching, such as yoga, prove to be the best for shaping your body. Also, pushing too far or too hard won't speed up the process or bring you better results – your body needs to rest in order to absorb the physical pressure and allow muscles to work on their own for a while. So, beware of becoming too much of a gym enthusiast and risk your health for the sake of exercise – give yourself a much-needed rest and take a recovery day from time to time.
5. Get a good night's sleep
Do not underestimate the power of a good night's sleep on your health and beauty. Especially during the colder seasons, when your body naturally shifts to a different tempo, you need more sleep. Moreover, your workout routine and meal schedule will be for nothing unless your bedtime is synchronized as well.
Getting your beach body look isn't easy, but isn't impossible either. With the right motivation, energy and the secrets we shared above, you'll be loving your bikini mirror image in no time. Make sure to remind yourself of the effort and energy you're putting into building your best self and take a moment to be proud of it.