Written by

News Feature Team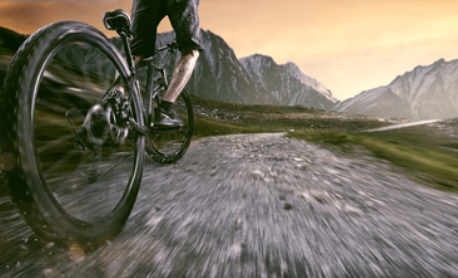 With winter beginning to slacken it's vice-like grip on Melbourne, the bike trails are beginning to seem more and more alluring in the warming days. Before we know it, it will be the heart of summer and far, far too warm for a leisurely bicycle ride on a lazy afternoon.
So, in the interests of getting people out and around the bike tracks Melbourne has to offer, we've put together a list of six of the best cycling spots around this wonderful city. With a new wave of commuter bikes, these trails are even more accessible to the average Melburnian, and a novel and interesting way for a tourist to experience the splendour of our city.
Bass Coast Rail Trail
Beginning at Wonthaggi railway station, this track is great for anyone looking to experience some of the most beautiful coastline vistas on offer around Gippsland, and extends for 16kms culminating at Anderson Station on the Bass Highway. An all-round good way to spend a decent afternoon, this trail has some rough spots, but the historical bridge crossing is second to none.
Lysterfield Park Trail
With a starting point at Lysterfield Park and twisting and turning dirt tracks in all directions, this is one of the most popular mountain biking trails in the Melbourne area. Though technically an hour away toward the southeast, the trails were used in the Commonwealth Games and are very well maintained, making them safer than many of the less regulated moutain bike paths.
St Kilda Beach to Half Moon Bay
For those of us that love the beach, but don't love walking behind thousands of people all meandering slowly and blocking footpaths, the St Kilda Beach to Half Moon Bay bike track is exactly what you need to shake those tedious shuffling feelings away. Following the coast and not having to fight the traffic is lovely in its own right. As far as destinations go, Half Moon Bay has fewer tourists and people in general than St Kilda, and the rock formations that can be found are as ancient as they are stunning.
Around the Bay
For the more brave at heart, we have the trail that leads around the entire of Port Phillip Bay. There is a yearly challenge to this 160km ride, in which many cyclists compete for the best time of completing it in one day, but for the more relaxed at heart, this is a good ride to tackle at an easy pace over the course of an entire day. Beginning at Alexandra gardens, this ride goes 80kms to Rosebud and then back again, and gives some wonderful sea views along the way.
Capital City Trail
The best on this list for sightseeing around the city itself, the Capital City Trail is just shy of 30kms long and almost entirely flat, making it good for families and singles alike. Looping around the city and going past the sights most want to see, the Capital City Trail is a whole-day ride, and can certainly leave you sore at the end if you push yourself.
Lilydale to Warburton
Up and over a mountain, down into a valley, and along a river.
This is the most basic possible description for what is decidedly a beautiful and highly difficult 40km ride between Lilydale and Warburton, the latter of which sports one of the nation's few Californian Redwood forests. While the ride itself will have you breathing hard, the views you will see will take your breath away.
You don't need to spend a fortune to have a good weekend in Melbourne. Grab a bike, hop on one of these trails, and experience the city and the state for what it really is- a natural, beautiful place.