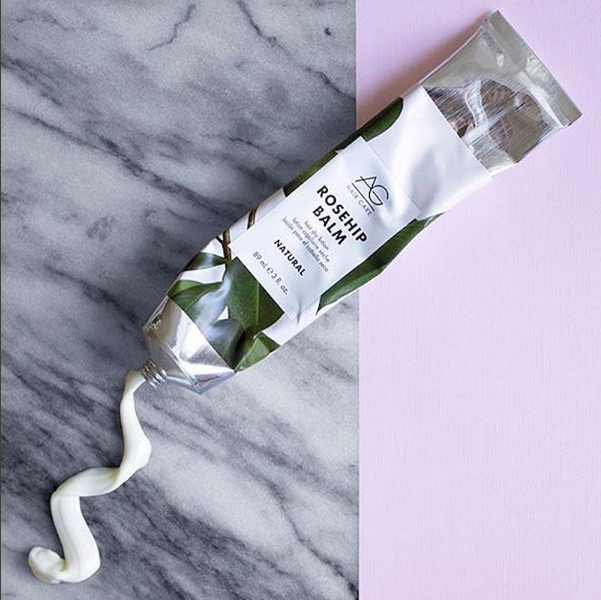 We don't just want to eat and live healthy, but we also want the same for our hair, and so it only makes sense that natural hair care is the new trend that we LOVE talking about! Natural hair products include the best that nature has to offer and will make your mane feel healthier and more manageable.
Natural hair care products will nourish your hair, are safer for your skin and are free from irritants and unhealthy synthetics. The longer you use them, the better the results – your hair may panic with the change but stick to it and your head will love you for it.
We're always on the lookout for natural haircare products that work and are easy to use and give you the perfect look. If you're wanting to mix up your haircare routine to a more natural solution, here's how. After all, your hair is the crown you never take off, so invest in it!
It's your time to shine!
Let your locks shine bright like a diamond! It might surprise you that the first step to achieving this, can be as easy as finding the perfect shampoo/conditioner combo. We know this seems basic but even just switching the everyday to a natural option will help your hair get used to less chemicals and parabens. Balance (shampoo) and Boost (conditioner) are a great start and you use them as per normal – so not much of a change in routine!
Balance is an apple cider vinegar, sulfate free shampoo that gently cleanses the hair and scalp. Organic apple cider vinegar naturally closes the hair cuticle for additional shine and organic argan oil and aloe vera help to further smooth and moisturize.
Boost is a natural conditioner that combines coconut oil, mango seed butter, rapeseed oil, rosehip oil, olive leaf extract, shea butter and hydrolyzed quinoa with the abundant benefits of apple cider vinegar to help nourish, detangle, smooth the hair cuticle and seal in moisture.
To the girls with curls
For the curly headed goddesses, we know how frustrating it can be to achieve the perfect curls! Remedy has got your back. This product will not only minimize frizz but also replace all of your heavy oil based products such as creams. Remedy is a leave in mist that detangles, reduces frizz, adds shine and balances pH of the hair with the help of organic apple cider vinegar. This product is an elixir for your hair that is chocked full of healthy ingredients that leave your hair feeling noticeably smoother. And this doesn't mean that you have to pass on great fragrance for your hair because it is also full of scintillating essential oils.
P.S. if you have straight or wavy hair and you can't seem to achieve the perfect natural/frizz free look, this product is also for you.
But how do we use it? To achieve smooth, frizz free hair, spray 1-2 times directly on your hair and style as normal. If you have curly hair, we recommend using your hands to scrunch the product throughout your hair. If you have straight or wavy hair, apply this product after you have brushed it and leave to work its magic.
Texturise yourself!
We know how much you want that voluminous and texturized look. Dry Lift is a texture and volume paste that instantly adds both volume and texture to your hair. Kaolin clay and volcanic ash absorb excess oils, creating a thickening effect, adding body and allowing your hair to be styled and manipulated. But that's not all! It also smells amazing because of an exclusive blend of rosemary, lemon, lime, geranium and lavender essential oils that provide natural fragrance and the benefits.
Here's how the magic happens: To achieve the perfect combination of volume and texture, pop a small amount of Dry Lift texture and volume paste into your hand, gently run product through hair and style as normal.
Effortlessly natural!
Blow drying and heat styling your hair is one of the quickest ways to damage it. Here's a secret that will make your life easier, save you time and your hair will love you for it. Rosehip Balm will make your hair feel instantly smoother and more manageable. Cold-pressed rosehip oil, rich in essential fatty acids, helps smooth, calm and seal the hair cuticle. AG Hair's exclusive blend of essential oils provides natural fragrance and the benefits of aromatherapy and is ideal for medium to thick and/or colour-treated look.
So how does this miracle product work? Massage a small amount of Rosehip Balm into scalp and let your hair air dry. If you need to blow dry to add texture and shape your style then that's ok – still use the Rosehip Balm prior to drying and it will create a heat protecting layer between your hair and the tool.
The entire AG Hair Natural collection is available exclusively in Price Attack stores and online. For more information visit http://www.priceattack.com.au/
ABOUT PRICE ATTACK
Price Attack is one of Australia's largest retailers of professional hair care. For more than 30 years,
Price Attack has been more than just a store. It's the perfect destination for everything hair. Inside every Price Attack is a full-serviced salon, qualified hairdressers and a team of hair experts - providing unrivalled credentials when it comes to professional hair care. There are many reasons for the success of Price Attack, much of our winning formula is simply down to getting the basics so right:
The biggest range of professional hair care products

Exceptional hairdressing services

Friendly, expert advice

Great value

The best hair and beauty brands

A fun and hassle-free shopping environment
Our stores stock Australia's most popular professional hair care brands including PPS, AG, NAK, Matrix, Juuce, and more.