Written by

Niki Waldegrave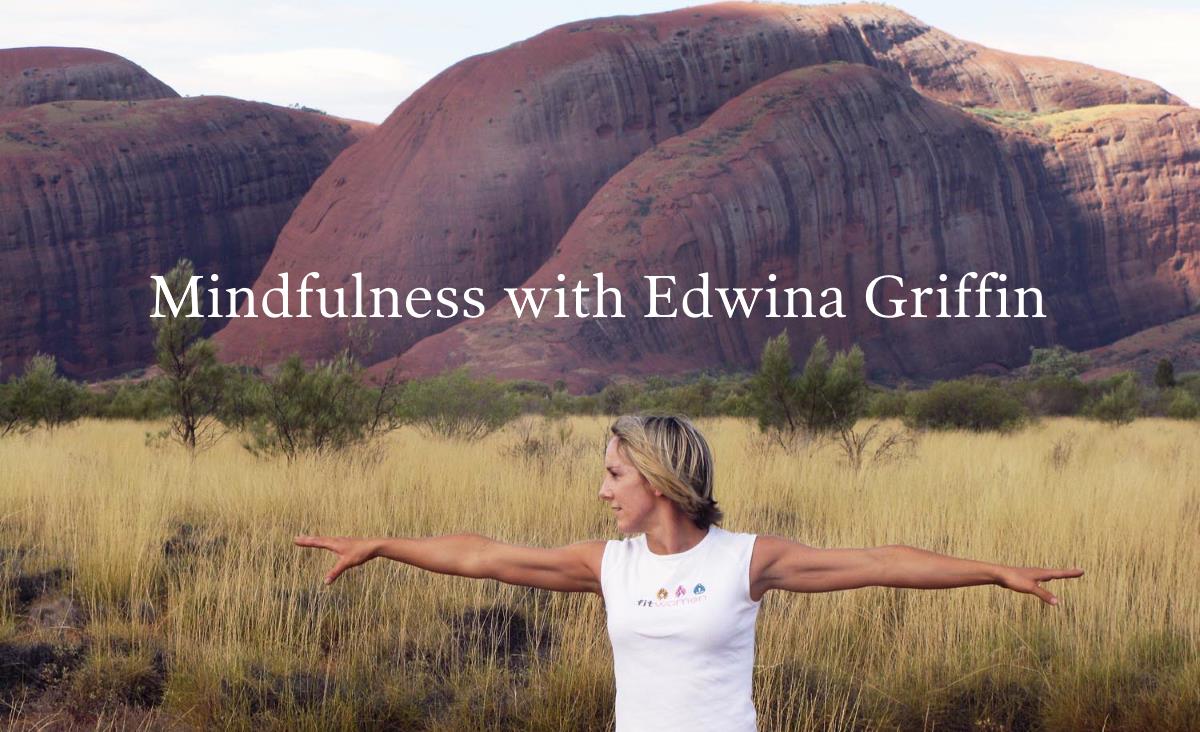 "People are waking up and the consciousness is shifting". Why more stressed-out people are taking a spiritual approach to health.
On May 3-5, Edwina Griffin will take 16 participants to a 1,000 acre property in the NSW Snowy Mountains (near Jindabyne) at the top of Barney's Range for one of her trademark three-day healing retreats.
As well as being the perfect setting to re-connect with mind, body and soul (and a perfect Mother's Day present), participants will combine healthy eating, exercise, meditation and ceremony with three days of healing, health and connection.


"I do health programmes for busy people," reveals Edwina. "The point of the weekend is that people will go away with practical tools. I use a variety of different methods to give women the tools they need to make empowered choices, and manage stress to create balance in daily life.
"We do meditation, nurturing and healing – but everyone also goes away with all the different meditation techniques, and a booklet with everything we've done.
"I want them to feel like they've had a really nice, nurturing weekend in a beautiful location with beautiful, nutritious food."
A qualified shamanic healer, Edwina – who grew up in Bronte and lives in Clovelly – says she's surprised how it's the spiritual practices that most people are interested in.
"I'm blown away by the interest," she says. "Ten years ago no one wanted to know about this stuff, but now it's all they're asking for. I think people are waking up, and consciousness has shifted.
"People are more aware of the fact you can go to the gym and lose all the weight, but your happiness comes from the soul. And if you're not happy inside, it takes work with mindset, meditation and body work to release past traumas and emotions held in the body."
The three-day retreat includes:
Shamanic and sound healing, crystal grids, Australian dreaming wheel, channelling, light language, inner child work, sacred geometry, shamanic tool making and goal setting
Yoga, exercise, meditation, NLP, stress management, hypnosis, cooking classes, shamanic art and massage
Learn about your gut health and how to increase your energy through nutrition
Enjoy healthy, vegetarian meals
Learn how to meditate and simple tools to manage stress
Experience and learn healing through sound, hypnosis, individual energy healings and light
Enjoy sound healings with crystal bowls, Himalayan bowls, gongs and light language downloads etc
Release past patterns that don't serve and reset your intentions and new energies
Establish a healthy routine with morning workouts, yoga and meditation. Yoga sessions will be taken by yoga expert Jane from Jindabyne Yoga Shala
Learn about the Australian Dreaming Wheel and how to use it for healing
Relax in this beautiful location with a weekend just for you connecting with like-minded people
On the first night of the healing retreats Edwina performs the opening ceremony by opening the Australian Dreaming Wheel, incorporating sound healing and visualisations which brings everyone into resonance together.
After opening the Dreaming Wheel, the healing starts. The sound healing comes in various forms, from relaxing crystal bowls and Himalayan bowls, to celestial singing and chanting.
You can meet your animal totem (power animal) on the Saturday night, which is always exciting and can be extremely powerful, as experienced by one participant here.
By the Sunday afternoon, everyone is calm, connected and at a place of peace, which sets the scene perfectly to close the Wheel.
"The power of the energy in the room grows over the three days," adds Edwina. "And one we're all connected, it's about letting go of the past, and bringing in stronger positive energies and setting new intentions."
Edwina's next Healing Retreat Weekend is May 3-5 in the Snowy Mountains and spaces are limited.
Cost:  $666 share room (up to 4 pp) or $888 private room  limited queen private rooms). Cost includes food, accommodation, retreat sessions, manual and all workshop materials and payment plans available.
Edwina also offers corporate meditation, mindfulness and stress management workshops and private healing sessions from her rooms in Clovelly.
Edwina's awards:


NSW Fitness Professional of the Year 2010, Finalist 2011
Fitness Australia Silver Business Award 2012
Small Business Champion Award Winner 2008, Finalist 2009, 2010.
NSW Personal Training Business of the Year Silver Finalist Award 2009
Info on SOUND HEALING


Sound healing relies on the understanding that everything is in a state of vibration. From the electrons moving around the body to planets moving around the galaxy. String theory refers to everything vibrating at different rates in different dimensions and ancient mystics have known this for many thousands of years. Every object has a natural, vibratory rate called its resonance.


When we are healthy, all our cells, tissues, bones, organs are vibrating at a healthy frequency. When cells are vibrating at the wrong frequency, or is out of harmony, we say this part of the body is diseased. 


Sound healing aims to restore the correct resonant frequency to the parts of our body and that are vibrating out of ease and harmony by projecting the correct resonant frequency to the area needing healing.


Sound healing may use voice, Tibetan bowls, tuning forks, drums, crystal bowls or any instrument to shift the vibration and resonance of the cells and help to balance chakras.


Self-created sounds, such as humming have been found to have many benefits such as increased oxygen to the cells, reduced blood pressure and heart rate, increased melatonin levels, release of endorphins, reduced stress-related hormones.


Levels of nitric oxide, which is associated with promoting healing and oxytocin (trust hormone) have also been shown to be released.