Written by

Kirsty Wilson, Postdoctoral Research Fellow, RMIT University
The Therapeutic Goods Administration (TGA) yesterday announced it has provisionally approved AstraZeneca's COVID vaccine for use in Australia.
The approval applies to people over 18, including adults older than 65. The recommended interval between the two doses is 12 weeks, but the second dose can be administered a minimum of four weeks after the first.
We now have two vaccines provisionally approved, which is welcome news for Australia's vaccine rollout. Vaccinations with the Pfizer shot are set to begin next week, and we should see inoculation with the AstraZeneca vaccine start some time in March.
Here are five things to know about the AstraZeneca vaccine.
1. Storage and distribution
The Oxford/AstraZeneca vaccine, also known as ChAdOx1 nCoV-19, or AZD1222, is a viral vector vaccine. Scientists used an adenovirus, originally derived from chimpanzees, and modified it with the aim of training the immune system to mount a strong response against SARS-CoV-2 (the virus that causes COVID-19).
One key characteristic of this vaccine is that it can be stored at 2-8℃ (so, in a normal fridge). This is distinct from some of the other COVID-19 vaccines — such as Pfizer's mRNA vaccine — which must be stored at ultra-cold temperatures. So the AstraZeneca vaccine can be widely distributed with relative ease.
Additionally, AstraZeneca has multiple supply chains. Around the world they have multiple manufacturing sites, partners from whom to source ingredients, and distributors who can deploy the vaccine. These partnerships will accelerate production and distribution.
At this stage, the AstraZeneca vaccine will be the only locally available vaccine manufactured in Australia. Biotechnology company CSL has been working to upgrade its facilities so it can produce the vaccine locally at scale. It expects up to two million doses will be available by the end of March.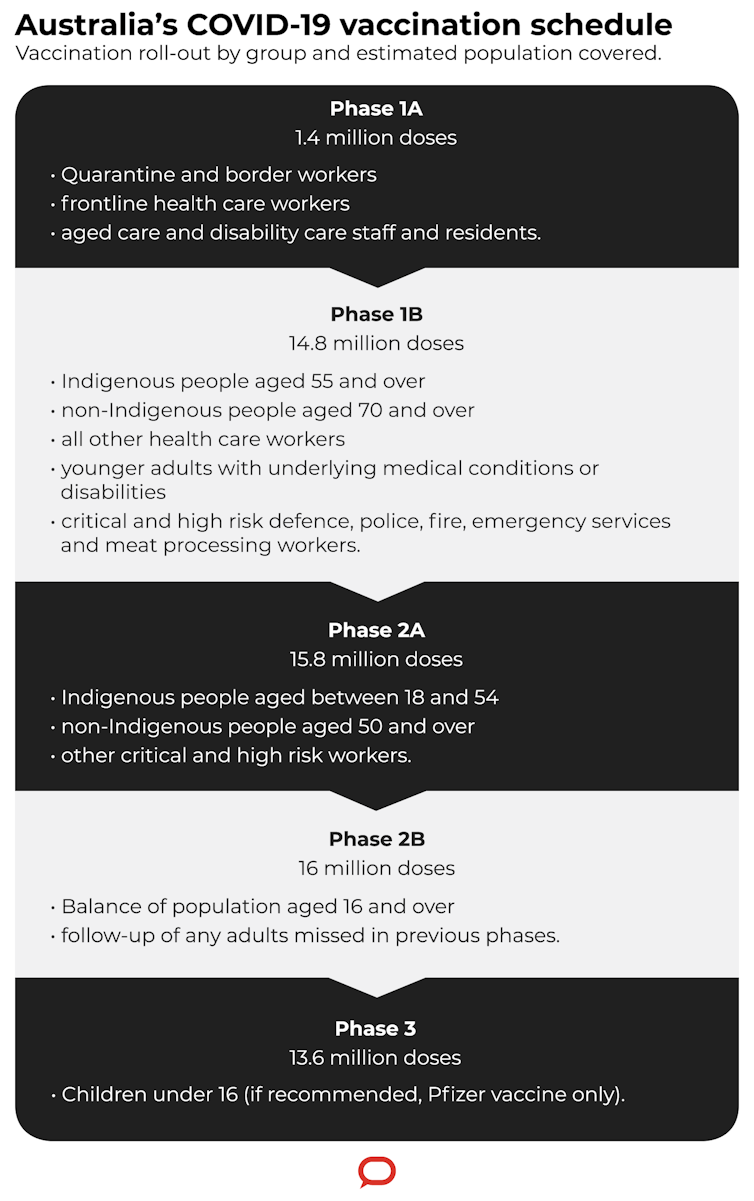 Authors: Kirsty Wilson, Postdoctoral Research Fellow, RMIT University
Read more https://theconversation.com/5-things-you-need-to-know-about-the-astrazeneca-vaccine-now-the-tga-has-approved-it-for-use-in-australia-155139