From Monday, people at high risk of COVID-19 will be lining up to receive the Pfizer vaccine, marking the start of Australia's long-awaited COVID vaccination program.
We've heard about the need to store the vaccine frozen at about -70℃ — a temperature well below freezing and unusually cold, even for Antarctica. The vaccine also comes in a multi-dose vial, meaning the vaccine will have to be diluted then individual doses taken from the vial.
These two aspects make the Pfizer vaccine rollout one of the most complex vaccine programs ever delivered. So all nurses and doctors set to give the Pfizer vaccine in Australia need to have gone through special training in how to store, handle and administer the vaccine.
If you're one of the high-risk groups set to receive the Pfizer vaccine from next week — because of your occupation or you are in aged- or disability care — here's what goes on behind the scenes to get the vaccine from the freezer into your arm.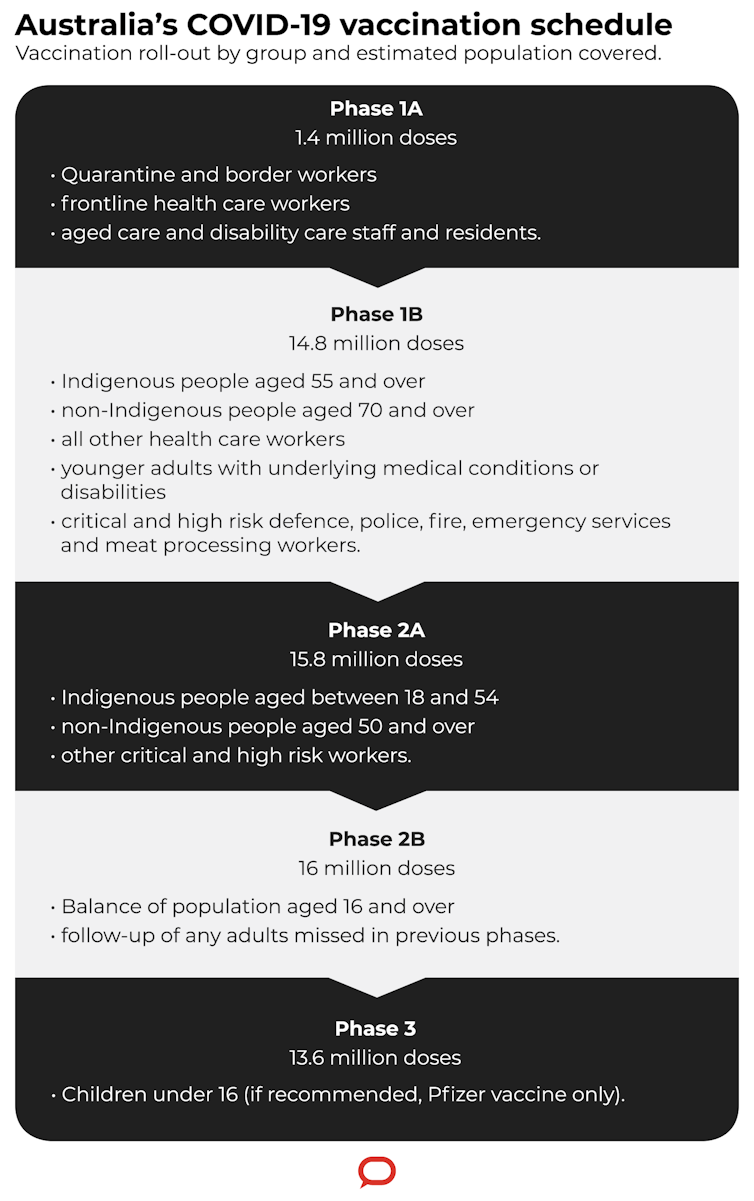 Authors: Nicholas Wood, Associate Professor, Discipline of Childhood and Adolescent Health, University of Sydney
Read more https://theconversation.com/how-the-pfizer-covid-vaccine-gets-from-the-freezer-into-your-arm-155453