Written by

Indar Gill Workspired Founder and CEO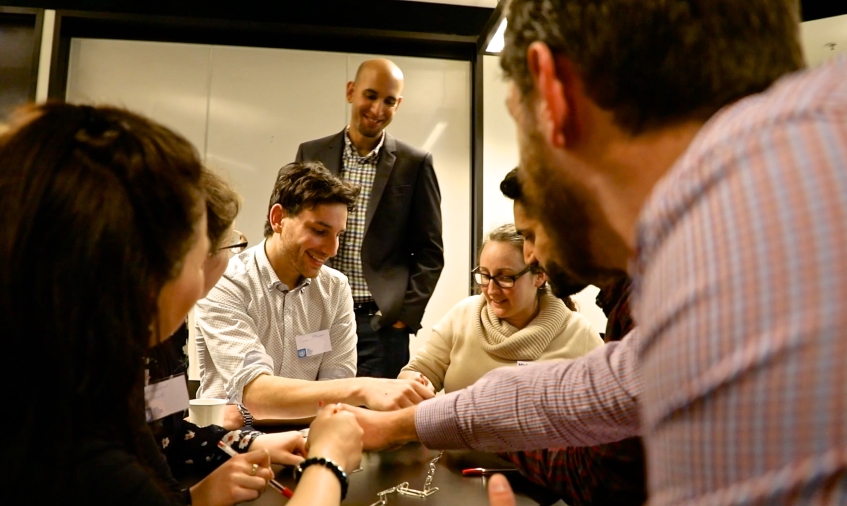 More than 75% of Australians are disengaged at work1, making it very difficult to get out of bed in the mornings. This is costing the Australian economy millions of dollars in lost productivity every day. Less than three out of ten people in the workplace are genuinely interested in what they are doing2. The reason is simple - most Australians aren't pursuing a career they love because they just don't know what that thing is. Now available for the first time, Workspired has built a process to help workers find their passion in less than half a day.
The three-step process has been developed by Workspired founder Indar Gill.
"A few years ago I was at a conference on the future of work listening to how we're not only working longer than ever before, we're also expected to work till we're a lot older. I couldn't imagine working well into my 70s, unless it was something I absolutely loved and work didn't feel like work. That was the impetus for coming up with the process to finding a career I love which I now share with others", says Gill.
The process is based on research into positive psychology, as well as a five-year period of constant iteration and refinement. Firstly, a person needs to work out what they are competent in. This could either be a natural talent, or an activity they may have become skilled at through years of experience. Competence doesn't require mastery – one just needs to be 'better than the average' person at an activity.
The second step is to identify when we are in a 'state of flow'. Flow is when we are performing a task effortlessly. The science behind flow is around drawing on the conscious and sub-conscious mind simultaneously, creating a much stronger impact. With a lot of emphasis on strengths based approaches, flow has been overlooked as the missing ingredient to finding our passion. The intersection of competence and flow is generally where your passion lies.
Once your passion has been identified the third step is to take action. This is key, as action determines the success of the passion or its viability to make a career change. Fortunately, in today's digital world, taking action is easier and cheaper than ever before.
Workspired has enjoyed success to date and are ready to share their ground-breaking process to boost productivity in all workplaces. Take Roger* who was in his mid-40s, divorced with two young kids. He was made redundant from his engineering job with a telecommunications provider and after almost 12 months, he was struggling to find work. He was becoming increasingly more worried about his future, so much so that it affected his ability to portray a positive image in interviews. He attended the Workspired program and through finding his passion and understanding his competency, Roger gained a new confidence and clarity on what he was after. Roger's transformation was significant which resulted in him landing him interviews and eventually a job!
For further information on the process, go to www.workspired.com.
* Name has been changed to protect privacy.
Sources
https://schoolofthinking.org/2016/03/gallup-the-worldwide-employee-engagement-crisis/

http://www.smh.com.au/business/workplace-relations/australia-has-a-comparatively-high-rate-of-worker-redundancies-following-corporate-downsizes-20160407-go0yme.html
About Indar Gill
Indar is a former management consultant who had a job that most people dream of. He was flying around the country advising large corporations on how to engage their employees and make change stick. Whilst he didn't hate what he did, he couldn't see himself doing this for another 40 years of his career. He then set out to find his passion and what he found was lots of inspiration, but very little practical guidance.
Using his sophisticated problem solving skills garnered through a foundation of a law degree and sharpened by years as a management consultant, he set out to develop the process for himself. He researched everything on engagement in the workplace through to positive psychology. When he found very little on drivers of happiness at work he commissioned his own research activity and analysed over 20,000 data points. Through his journey, Indar kept testing his process via coaching relationships he had established with clients, work mates and mentees. During this test phase Indar discovered something strange – he was passionate about helping others find what they love which gave birth to Workspired.