Business Blueprint, founded by Dale Beaumont, has disrupted the traditional business education delivery channels.

Like Wikipedia, which has empowered everyone in the world to contribute to the global knowledge base, Business Blueprint is empowering its followers with critical business skills.
Wikipedia provides people anywhere in the world with up to date information and because it is so efficient at distributing knowledge, it is the fifth visited website on the internet. Its success came at the expense of established businesses like Britannica, that largely controlled the flow of information to the public. 
Business Blueprint creates, produces and publishes video lessons together with information packages that are transmitted around the world through its website.
Conservative public and commercial tightly controlled educational institutions are suffering a similar fate to Britannica. Before Business Blueprint.com People had to pay to buy an encyclopedia set, endure crippling university fees, find money for training college charges or correspondence class levies. Now, business training is free on Business Blueprint.
Just as importantly, people have access to real life help and support as they seek to solve the many problems that inhibit starting and growing a business.
Dale Beaumont has created a global business training juggernaut that delivers critical information to people who are seeking help to establish small or medium enterprises. The lesson topics are largely driven by demand not by degree or diploma focused subjects.
Silicon Valley provides much of the hardware, app creators provide the delivery channels and Business Blueprint provides the content to stream along those "cyber telegraph lines" to end users.
As a group, the student body created by 
Business Blueprint
does not have a campus. It is a network who use mobile and desktop devices where they live, at their work or in places like public libraries to participate with the one to one video training in broadcasts offered by Dale and his team.
Lessons on Business Blueprint are planned to deliver up to date basic knowledge, unique specialist skills together with industry specific training that people actually need to affirm and empower their entrepreneurial spirit.
The service provided by Business Blueprint has also empowered educators. People with tertiary education qualifications and campus experience are being joined by people, with in some cases, decades of business experience. Founders of corporations are able to have an online voice on Business Blueprint. Similarly, people with technical skills are able to share their production experience and suggestions with a new generation of technicians.
Technology created the capability that Dale Beaumont's Business Blueprint is exploiting to enable educators to reach a global audience. Business Blueprint permits students to learn from some of the world's cleverest people, at no cost.
Business Blueprint is the world's first independent online business education institution. It disrupted the self interest imperative of the business training industry which as a result of the innovations at Business Blueprint, will never be the same again.
Like Business Blueprint
Don't miss out on business innovations !
Follow Business Blueprint
For 2016, The World's First 24-Hr
Small Business Channel
gives you access to more content rich presentations to help you transform your business.
Register NOW
!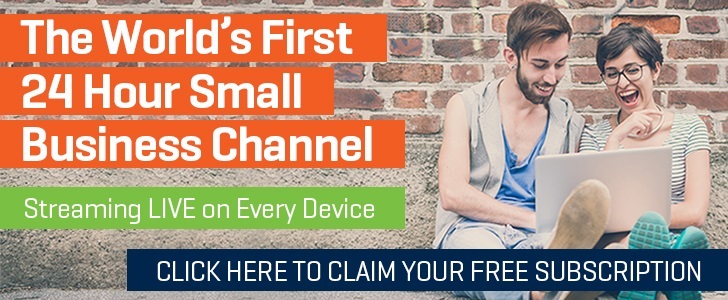 Mission Statement for Business Blueprint
To give over 1 million entrepreneurs from around the world the blueprint for business success.
For as long as we can remember we've been passionate about two things; Business and Education. Business because one awesome owner can positively impact the lives of hundreds or even thousands of people and Education because it's what turns failure into success.
We started
Business Blueprint
in 2010, running courses, live events and one-on-one training for small business owners. Since then we have hosted literally hundreds of events, produced over a thousand training videos and impacted the lives of over 100,000 people in a positive way.


Contact Business Blueprint

Sydney
4/1 Vuko Place,
Warriewood 2102 NSW,
Australia
P |+61 2 8919 2300
New York
54 W 40th Street,
New York NY 10018,
USA
P |+1 646 795 6842
London
P |+44 703 194 7222
Hong Kong
P |+852 5801 0908
Email Enquiries
General Support & Enquiries | help@businessblueprint.com
Programming Ideas & Talent | experts@businessblueprint.com
Live Studio Audience | studio@businessblueprint.com
Partnerships Enquiries | partnerships@businessblueprint.com
Employment Opportunities | joinus@businessblueprint.com
Advertising & Advertorial Enquiries | advertising@businessblueprint.com
Media Enquiries & Interviews | media@businessblueprint.com