Written by

Elena Eckhardt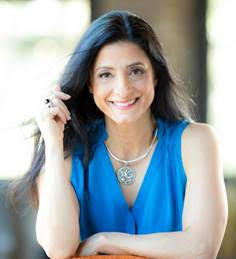 In the lead up to International Women's Day on the 8th March, HerBusiness, formerly known as the Australian Businesswomen's Network (ABN) has announced the 2016 inductees to the Businesswomen's Hall of Fame.
"The Hall of Fame was established in 1998 to inspire Australian women through the stories of their high-achieving peers. More than 200 businesswomen from diverse backgrounds and industries have been profiled since its launch. It has given emerging businesswomen the courage to persevere despite the ups and downs of starting a business," says Suzi Dafnis, CEO of HerBusiness.
"The Businesswomen's Hall of Fame recognises prominent Australian female business owners that have achieved notable success in their field and inspire others. These women demonstrate exemplary entrepreneurship and provide shining examples for their peers and other women considering starting their own business," says Suzi Dafnis.
Twenty entrepreneurs have been inducted into the Businesswomen's Hall of Fame in 2016, all considered a trailblazer in industries as diverse as construction, mining, fashion, media and innovation.
The most common strategies for success that the inspiring women have named are:
Be goal oriented:
"Articulate your goals. Get specific with timeframes and forecasts." – Kym Clark, She's Empowered.
Make the most of support networks and mentors:
"Someone you admire and look up to, who can also become a sounding board for hurdles along the way. There are plenty of business owners who would love to help you." – Bianca Monley, Eat Fit Food.
Don't fall victim to the Imposter Syndrome:
"I believe that confidence removes the need for us to feel as if we 'lack' in areas of our life and in who we are. It makes us fearless, not fearful." – Melanie Gleeson, Endota Day Spa.
Commit to ongoing learning and training:
"Always keep learning – striving for excellence!" – Leona Edmiston.
Don't be afraid to do things differently:
"Dream big, dream often and let yourself run wild for inspiration and accept that sometimes crazy ideas can make your dreams come true." – Lisa Messenger, The Messenger Group.
The 2016 Hall of Fame inductees are:
Kym Clark (QLD), She's Empowered

Nicole Eckels (NSW), The Sapphire Group

Maud Edmiston (WA), Miss Mauds

Melanie Gleeson (VIC), Endota Day Spa

Beverley Honig (VIC), Greenville Developments & Honeylight enterprises

Anna Hooper (SA), Cape Jaffa Wines

Maxine Horne (QLD), Fone Zone/Vita Group

Amantha Imber (VIC), Inventium

Hetty Johnston (QLD), Bravehearts

Isobel Knight (NSW), ProAgtive

Laurie McDonald (ACT), Canberra Furnished Accommodation

Lisa Messenger (NSW), The Messenger Group

Bianca Monley (NSW), Eat Fit Food

Anna Shepherd (NSW), Regal Home Health

Christine Taylor (QLD), Aussie Pooch Mobile

Jude Turner (QLD), Spicers Retreats

Sue Hollis (NSW), TravelEdge

Anneke Van Den Broek (NSW), Rufus & Coco

Leona Edmiston (WA), Leona Edmiston

Stephanie Alexander (VIC), Stephanie Alexander
For more information please visit http://herbusiness.com/hall-of-fame/