Written by

News Feature Team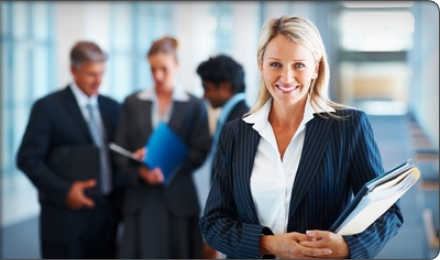 Not everyone is suited to working in an office. Sometimes working from home is the better option, whether you want to be employed remotely by someone else or have the satisfaction of working for yourself. But where do you begin to look for a career that lets you do this? And how can you use other services to make these jobs easier and more lucrative? Here are 4 career options where job prospects are booming – and you won't even have to walk past the front door to get to work!
1. Bookkeeper
Have the qualifications? Know how to cross your 'T's and dot your 'I's? Then what's stopping you from working in your own home as a bookkeeper? The game is changing and there are plenty of services out there helping bookkeepers, whether they're finding their feet or wanting to improve their business in the long term. A good example is the
Australian Bookkeepers Network
. They offer a wide range of services including tools to help you build up clientele and enhance the software you use on a daily basis.
2. Telesales Agent
This is a position for those who have the gift of the gab. Make your chatty personality work for you as a telesales agent, a role that could consist of outbound calling or customer service in any industry you can imagine. Call centres are regularly on the lookout for more energy to strengthen their business. Most of the time the position will accept people with little to no experience, as long as you have the drive to succeed and a reliable phone.
3. Online Coach
Similarly to telesales agents, an online coach will require a reliable phone. However, an online coach is usually specialised in their chosen field. Whether you're a life coach, an online educator or even a supporter in the field of counselling and community service, you can decide when you want to make a difference in people's lives.
4. Tech Support Agent
Perhaps coding is your kind of language. As a tech support agent you need to think, breathe and live computers. Schools are beginning to teach coding to our kids for a reason. As more products and services become dependent on computer systems, so do we. When something goes wrong, we need someone who can help us at any time anywhere. This is where you come in.
In an ever-changing landscape of employability, it seems access to a phone and a computer remains the one consistent thing. With the amazing way technology is now guiding how we do business, it's important to have access to the right websites, the right software and the right knowledge. The flexibility of working at home has helped all kinds of people. Whether you have trouble accessing the office, are a full-time parent or don't have the resources to help your growing business move out of your home study just yet, the opportunities are there – you just need to look for them.