If you thought about running a childcare centre or run one but feel overwhelmed with problems, here is an article that will help smooth out some bumps on your road to a smoother child care business. This article describes ways to help build your childcare business into a success.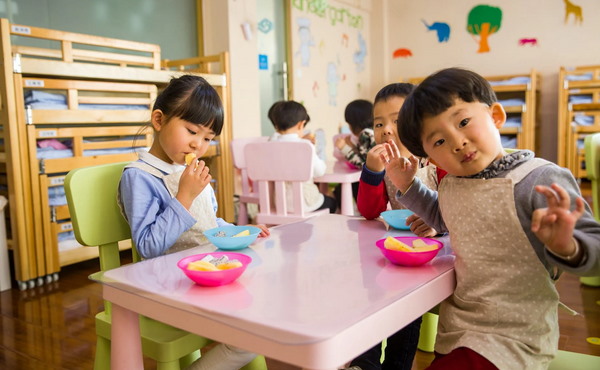 Your Business Plan
If you want to have a successful daycare centre, you'll need a business plan. A business plan will help avoid some problems that would have incurred if you didn't have one. A business plan will keep you on your goal even after you start your business. Your plan will include a marketing strategy, organization ideas, budget, goals, how you plan on operating the centre, how many employees, etc. 
Your business plan will have several questions that you will need to answer, such as whether you plan to fund the operation of your daycare centre yourself or borrow the money.
Hiring The Right Employees
For any business to succeed, it takes commitment and dedication from employees. Many child care centres are finding the right people who are qualified. You could look at respected sites. You should include some factors when speaking to a potential employee: contact information, resume, and background on child care. You also need a checklist to identify each strength and interview several candidates for the position.
Compliance Software
When it comes to running a childcare business, you'll have a lot on your plate. Why not get the best childcare software that will help you manage your business? Childcare compliance software can help oversee internal tasks like scheduling, turnout, and payment and notify, send alerts, and receive feedback between childcare operators and parents. By implementing the software, you double your chances of having parents' involvement and managing the classroom more effectively.
Establish Communication With Parents
One of the most important details you can do to run a daycare centre is establishing a relationship with your parents. You're responsible for someone precious to them while they're at your facility. Failure to establish parents' trust will cause you to lose their business. Questions parents will want to know, including if your business has a license, how do you deal with discipline. 
Show the parent that you're available for questions and that you're concerned for their child's welfare. Always maintain professionalism, but do it in a friendly manner. You want parents to feel at ease about leaving their child, so ask questions about their child's likes. Get to know the child's ethnic background.
Establish Safety and Clean Protocols
The most obvious reason for safety protocols is to protect the children at your facilities. Get to know the requirements for the operation of the centre. Some ways you can keep children in your care safe include sanitizing all toys and wearing gloves. 
Keep separate toys used by other infants until clean and sanitized. Make sure you have implemented a fire extinguisher and other equipment for safety. While a child is at your facility, you need to make sure their environment is clean.
Providing Activities
Understand what the children in your child care facilities like and help develop their tenacity to explore with fun games and learning challenges. Find out what interests them, and from there you can plan some activities. Some activities you would want to try are art, blocks, writing, reading, science, math, songs.
 Hopefully, these tips will help make your childcare business more successful.