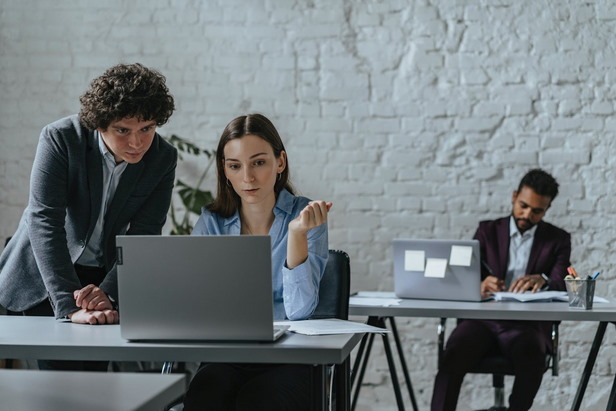 So you feel that it is high time to give your business a revamp but you don't know where to start. If you haven't tried digital marketing before, don't look elsewhere—this is the way to go!
It doesn't matter whether you are running a small or large business—digital marketing should be a part and parcel of your overall marketing strategy. You know, gone are the days when digital marketing was just some novel way to market products and services. Over the years, it has evolved to become an integral part of every business—so integral that you lose big time without it.
In this article, you will discover what digital marketing is and why it matters to your business.
What is digital marketing?
As a business owner, you certainly have heard people blabbing about the importance of digital marketing to modern-day businesses. Not only does it open new avenues to market your products and services, but it also helps you build your online presence and reach more people—which are practically the two most vital things your business needs to thrive, or at least survive the increasingly cutthroat market. 
But while digital marketing is now an indispensable asset of every business, it is no longer enough to just have a website or run an online campaign to make your business click. Since the internet is ever developing, you are working against time and hence cannot afford to just stick to some obsolete marketing techniques. 
Come take a look at the following reasons why you need an effective digital marketing strategy now:
It gives you a sense of direction
When you come up with a digital marketing strategy, you know your goals and the steps you need to take to achieve those goals. If you take a look around you, you will discover that most companies that end up going to the wall are those that lack a digital marketing strategy. 
Think about it. If you do not set clear goals with SMART objectives, then most likely, you have no idea where your business is headed. On the contrary, having a digital strategy means you know what your goals are and that keeps you from squandering away your resources on things that are not really aligned with your goals.  
It is far more cost-effective
If there is one significant thing that digital marketing does to businesses today, that is it puts them all—small, medium, and big—onto a level playing field with one another. Through it, even small businesses are able to reach their target audience and market their products around the world without having to spend on costly brochures, billboards, and other print ads. You know how online adverts cost significantly less than physical billboards, right? So if you are a small business owner, just imagine how much you get to save when you focus more on your digital marketing than more traditional advertising techniques.
It draws you closer to your online customers
You know the best thing about having a digital marketing strategy? It's that it lets you know your online customers well enough to give them what they want and need. With an effective online strategy working for you, it becomes easier to know the sentiments of your visitors and what's going on inside their heads. And the result? You get to take advantage of that knowledge to come up with tools that will easily catch their attention because you know the best way to their hearts.  
It helps you interact with your target audience better
Perhaps the biggest edge of digital marketing over more conventional marketing channels is that it lets you interact with your visitors more effectively—and in real time, too! Even you can attest to this: When you visit a website, you want the brand you are checking out to interact with you—even if that is through chatbots! Your customers would love that, too.
With digital marketing, you get to handle your engagements far better, giving you a deeper insight of what your target customers need from your business. The information you gain from these engagements will not only veer you towards the right path but will also give your customers a better experience visiting your website. Over time, this relationship will result in trust for your brand and more conversions. If you want to see this kind of result, White Peak Digital specialize on this one and can certainly help you.
It entices your target audience to take action
In this day and age, nothing can help you earn the trust of your target market better than social signals. That is the very reason why reviews, testimonials, and call-to-action buttons matter. Without you telling your target audience, they are encouraged to take whatever action that you intend them to take through an effective digital marketing strategy.  When you make use of ingenious ways to entice your web visitors to take action, you pave the way for more conversions—may that be by getting them to sign up for something, download something, or purchase the products that you are selling.
It gets your message out faster
Compared to using printed materials, digital marketing techniques are more capable of getting your message out in the virtual world—whatever message that is. When you solely rely on printed materials such as brochures or leaflets for your marketing, you have to wait for many days or weeks to have your materials produced and circulated to your target market. With digital marketing, however, all you need are just a few clicks to get your word out in real time!
It helps you generate more revenues
Did you know that businesses that use effective digital marketing techniques earn almost twice as much as those that do not? That is because digital marketing helps drive conversions and bring in profits better than any other marketing technique. No wonder, even small businesses today rely on the power of digital marketing to open their doors to bigger markets and fuel their growth. With your competitors taking full advantage of tools from the main digital platforms, your business will certainly get the short end of the stick if you don't jump on the bandwagon.