Written by

NewsServices.com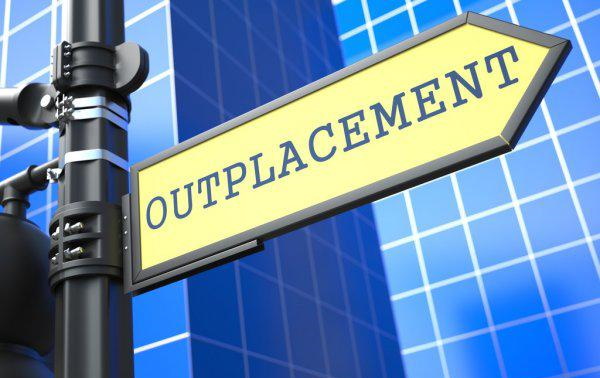 When the economy takes a hit and your business suffers, unfortunately, cutbacks and downsizing may have to occur. This can hit the employee base particularly hard and result in something much worse: layoffs. A layoff is often a traumatic experience for the affected employee. It often contributes to a sense of morale loss among remaining employees, but can also cause other issues for a company like lawsuits and reputation loss due to the actions of displaced employees. As part of your corporation's values, you should plan on taking care of those employees well after they've left the organization through a generous severance package that includes outplacement services. Outplacement services help employees find new work fast. Here are a few things to look out for to find the right outplacement service for your organization.
Career Coaching
A good, modern outplacement service should offer extensive career coaching to any potential candidates. So what does a career coach do, exactly? To begin with, they will assess your interests and direction for your career to help you determine how and when/where you should apply for different positions that come up. They will also help you get prepared for the interview process or the median across as that will accompany applying for the job. through a series of meetings with you over time, they can get to know you personally and help you find a good fit. The best part about modern outplacement services that use technology to help their clients is that you don't even have to leave your home to have these meetings. You could have them via video conference or even over the phone. That saves you time and energy that you can spend working on your job search. A good career coach will also help you figure out the best way to communicate with a potential recruiter via email, letter, or telephone by helping you understand what type of scripts help get your foot in the door and they can even assist you with negotiating salary. Think of your career coach as a best friend looking out for your interests when it comes to finding you a new job. They cover everything from resumes to additional support as they work to help people find new work.
Fast Turnaround
Another important thing to look for in an outplacement service is how fast they get candidates into new roles. If it takes the service a long time to prepare and assist candidates in finding/filling new roles, then it's likely their approach isn't right for aligning with your corporate values. For the affected employee, a fast turnaround gets them into a new role significantly faster. For the former employer, using outplacement ends up reducing unemployment costs and demonstrating a high level of caring and goodwill for workers who are no longer with the organization due to layoffs.
High Placement Numbers
The hallmark of the best outplacement services are how well, accurately, and quickly they place candidates in new professional roles. Look to see how high the service's placement numbers are compared to others. Does the firm have a reputation for placing the vast majority of its candidates? Do they invest in the candidates and pay attention to their needs? Do they spend significant time coaching and developing their skills? Can they tailor the outplacement experience to large and small firms alike? These are all questions that can help determine higher placement numbers.
Modern, Technological Approach
One of the more significant problems with some outplacement services is in the approach they take to helping candidates find new jobs. Outplacement isn't a do-it-yourself method with antiquated approaches to helping candidates land a job. To adapt to the modern world, a focus on communication is necessary to help them as much as possible. Whether it's learning how to conduct a meeting via teleconferencing, writing an email, or adapting to the possibility of an online/phone interview, the outplacement firm should be able to help the candidate adapt. A candidate is more likely to participate in the outplacement process if the company takes an approach that will help them with today's job market instead of the 1960s or 1980s job market. With remote work, tech, and other changing work trends really focusing on using technology, this kind of approach is essential for the outplacement service to have a positive effect/outcome for the candidate. A modern outplacement firm will probably use its own platform to help candidates and develop them through using innovative technology.
Tracking And Analytics
Taking care of displaced employees doesn't stop at merely giving them access to the outplacement service. Showing you care by following up on how the candidate is doing is also essential. Some outplacement firms offer tracking and analytics to help organizations understand what they're doing to help candidates, gage how well it's going, and how the service is performing. In addition to showing HR departments what's happening with candidates, it provides insight into the type of value the company is getting for using that service and enables them to monitor talent and mobility in real time.