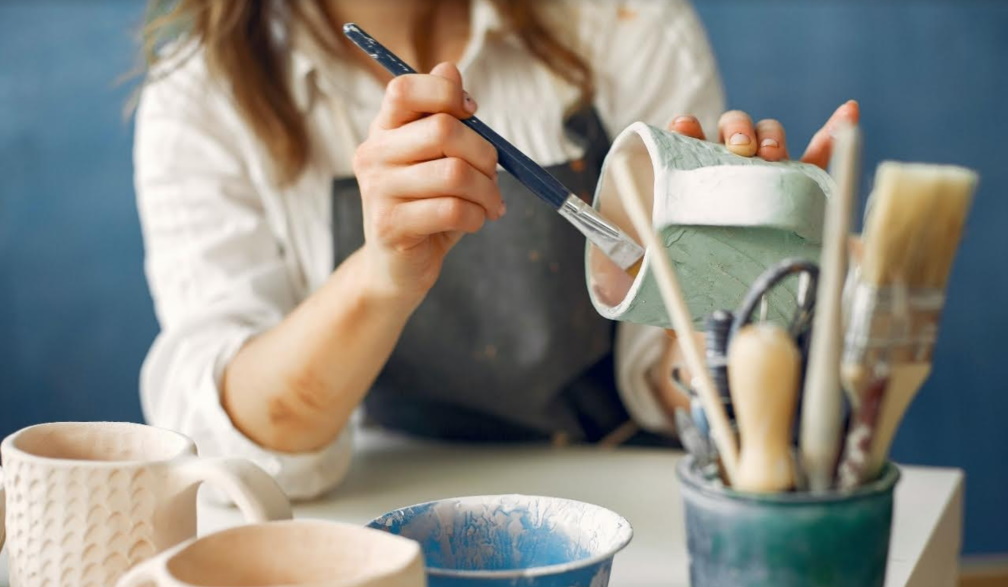 Do you find yourself putting a lot of effort into your hobby in a way that it takes up most of your leisure time? If so, this could be a sign that your hobby has the potential to become a legitimate business. However, before you proceed and resign from your day job, there are some things you need to know. Keep on reading to learn what steps you should take to turn your hobby into a career.

Evaluate the potential for success
First things first, before jumping the gun and making big investments, you need to do some research to figure out if there is any potential for your hobby to be profitable. While the fact that you love what you're doing ups your chances of succeeding, that isn't the only ingredient. You need to evaluate whether there is enough demand for your product or service. You could use Google Trends or some other tool to conduct your estimations to see how many people have searched for a particular keyword. Finding some statistics regarding how much consumers are paying for these products or services is also helpful. You should also look into your competitors, which will help you with creating your business strategy later on.

Create and test the business plan
In order to create a prosperous business, you have to make a solid business plan. The first step is to set goals related to what you wish to achieve with your business. Then, it's time to brainstorm ideas regarding how you would handle each aspect of the business, such as production and marketing options and minimizing risks. Once you've created the plan, it would be a wise idea to test it to get a glimpse of how it would work, which would enable you to make any modifications if necessary. This pertains to cashing out on your hobby but on a small scale. In other words, you would dedicate a minimal amount of time to promoting and conducting your hobby-turned-business and experimenting with different strategies.

Decide how to handle the financial side
The most common problem many startups face is maintaining a steady cash flow. This issue arises when you have B2B customers who buy your products in bulk. In order to attract and keep such customers, as they bring in large profits, the common practice is to offer them to pay on credit terms. While this is convenient for your customers, it may not be so for you. To solve this problem and generate enough money to keep your business up and running, you may opt for the extremely convenient debtor finance. One company offering this financing solution is Octet, which enables you to receive up to 85% of your invoices within one full day. As your business grows, it will become increasingly more difficult to keep up with and handle your finances. That's why employing an accountant can be a wise decision. This financial expert will help you keep track of your income, making sure that everything's in order, as well as advise you on matters such as how and where you should invest or if you should cut down on your expenses.

Determine the core of your brand
Before you start promoting your new business, you need to have an idea of what it is that defines your brand and what sets it apart from others. Next, you have to choose a name that will reflect your brand. One thing you could also do is think of a catchy motto. Once you've settled on that, then you can work on the fine details. That includes things like creating a logo, business cards, and a website.

Start a unique and creative promotional campaign
Michael Sims, an entrepreneur, said that you ought to "bring something unique to the market" instead of copying how other businesses operate to a tee. Once you've ensured that your brand has that special ingredient that makes it stand out, you are ready for your promotional campaign. You're probably aware that you need to focus on promoting online for the most part since almost everyone is on the internet. Creating Instagram and Facebook accounts is basically a must nowadays. However, if you want to be noticed, you have more work cut out for you. One idea would be to start a YouTube channel and/or a blog where you could make use of your skills and post informative content. Well-written automatic promotional emails could help as well, as long as they're not unsolicited. All in all, it's up to you to unleash your imagination and create an impactful promotional campaign that could potentially propel your career.

Final thoughts
Following all the above-mentioned steps can help you realize your dream of turning your hobby into your job. While you should do your best, some things aren't always up to you. Therefore, it's good to have a backup plan in case things don't turn out the way you hoped. Nevertheless, as long as you enjoy what you do and set your mind to it, you have a high chance of succeeding.