Written by

Michelle Simmonds Agent99 PR
One of the most popular segments of the Life Instyle trade fair, the Conversation Series, returns to Melbourne this year with a stellar line-up of Australia's most innovative speakers and visionaries who will inspire, educate and motivate brands to achieve retail excellence.
Hosted as part of Australia's most recognised design-led retail event, the Q&A style seminars are intended to prepare retailers for the busy season ahead, providing an intimate setting for guests to get an insider's look into the world of retail, styling, design, social media and business, and learn practical tips and tricks to drive their businesses forward.
This year's event theme is 'Return to the Source', with industry leaders sharing their insights into everything from brand innovation, emerging global trends in store design and visual merchandising, mastering  influencer collaborations, finding your social media mojo and the current laws affecting retailers.
Event Manager Katherine Schmitt, says "Life Instyle's Conversation Series is a unique opportunity to meet with leaders in their respective fields and collaborate in a supportive hub. It's here that creative minds come together to not only dissect the global retail trends affecting their businesses, but to share their secrets to success with their peers."
This year's line-up includes some of the most innovative players in retail, including Genty Marshall, New Black global trends and creative director; Kylie Lewis, Of Kin Founder; Tamara Maynes, designer, stylist and author; fête magazine's Jane Cameron and Annabelle Kerslake; Lisa White, Creative Director WGSN; Kate Coddrington of Emma Kate Co; Jayde Leeder, Little Paper Lane Co-Founder; Jess Ruhfus, Founder of Collabosaurus; Kate Vandermeer from The Supercool; and Sharon Givoni, IP lawyer and author.
CONVERSATION SERIES:
A MATERIAL WORLD - Seeing through the eyes of the maker
Designer, stylist and author TAMARA MAYNES brings together a panel of inspirational designers and makers to reveal how the idiosyncrasies of the creative process can inspire the retail experience. Journey into the maker's mind and see their work through their own eyes.
RETURN TO THE SOURCE - Design Futures Retail Edition
Discover how designers and consumers are returning to the source to embrace the real story of their products, brands and experiences.  Futurist, design strategist and New Black Global Trends & Creative Director GENTY MARSHALL reveals how this lifestyle trend is influencing design and retail directions.
BACK TO BASICS - A Magazine Edit
JANE CAMERON and ANNABELLE KERSLAKE – the creatives behind fête magazine – share their curating skills and expert eye. Master product displays and merchandising, lifestyle photography for websites and social media, and how to maximise editorial opportunities.
KEYTRENDS - In Store & Visual Merchandising
LISA WHITE of WGSN takes a look into the global landscape and uncovers emerging trends in store design and Visual Merchandising. Explore how brands are creating spaces and displays with photo opportunities to encourage consumer engagement and peer to peer marketing.
INSTAGRAM - The art and science
KYLIE LEWIS from Of Kin discusses how Instagram is the number one platform for growing a social audience for design driven brands. If you're wondering how to make the most of Instagram in light of its recent changes and algorithm tweaks, this session is for you.
VISUAL STORYTELLING - With Instagram & Snapchat
Join KYLIE LEWIS (Of Kin) as she chats to EMMA KATE CODDRINGTON (Emma Kate Co.) and JAYDE LEEDER (Little Paper Lane) about growing their businesses via visual story-telling on social media, as well as developing a narrative and creating a consistent visual voice.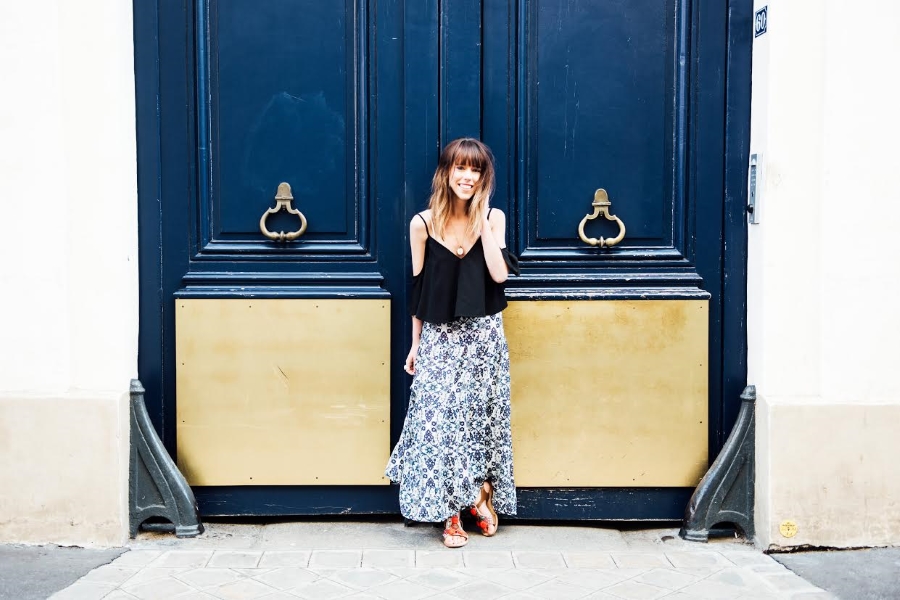 STYLING 101
Hosted by ISCD – International School of Colour & Design, bring out the expert stylist in you with this essential 90 minute workshop focused on developing your ability to create beautiful styled vignettes and displays.
GROWING YOUR TRIBE - Social Influencers & collaboration
JESS RUHFUS, founder of Collabosaurus joins KATE VANDERMEER from The Supercool to delve into the world of creating unique experiences and products with collaborators and social influencers. Panel discussion hosted by KYLIE LEWIS, Founder Of Kin.
SELLER BEWARE - Legal Tips and Trade for Retailers Made Easy
SHARON GIOVNI - lawyer, lecturer, and author of Owning It – shares her invaluable insights into the law for retailers, including consumer protection laws, regulation around trade promotions and Facebook competitions, branding law and website terms and conditions.
WHAT: Life InStyle Conversation Series
WHEN: Thursday 4th – Sunday 7th August
WHERE: Royal Exhibition Melbourne
COSTS: Tickets range from $30 - $80
TRADE ONLY EVENT. You will need to be registered and in possession of an entry badge to Life Instyle to attend the Conversation Series. To register visit: http://www.lifeinstyle.com.au/
For more information around the session times and pricing, or to book your seat now, visit http://www.lifeinstyle.com.au/en/melbourne/for-visitors/conversationseries/