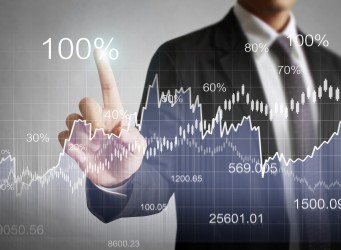 The global stock markets are one constant of the business world. They provide the financial power that drives countries such as Australia. When you look at the stats around them, it is pretty mind-blowing. There are a total of 60 major stock exchanges on the planet, which are worth $69tn between them. Of that, the Australian Securities Exchange and NZX Limited exchange are worth over $1bn.
All this means that many people are tempted to break into trading the stock markets professionally to get a slice of this money – but can it really be done?
It is possible, but only with hard work
As the many thousands of traders who deal in stocks for a living now show, trading on the financial markets is a viable career choice. Many now will trade independently as a business on their own thanks to the simple nature of online stock trading. This makes it much easier to get into trading stocks as a career than having to bag a job at an investment bank.
However, no one said that it was easy! Building up a successful business as a stock trader will require hard work and dedication. While the markets themselves are easy to grasp, the detail of finding stocks to buy and managing your portfolio needs more careful attention.
Awesome tips for trading shares
If you are thinking of starting out as a stock trader online, then you would be wise to heed the following pieces of advice:
Do your research before opening any trades – one big mistake that some traders make is to open trades blindly, based on what others are doing or gossip they hear. While this is not a bad thing in essence, you must first do your own research to make sure that you think the company is worth investing in. Make sure to fully research any trade before you open it and risk your money.
Stick to your trading plan – all traders need to draw up a basic trading plan that will set out how they spot trading opportunities, how much they will risk on each trade, and when they will exit the trade. Once this is written out, make sure to have it with you when you trade each day and stick to it. This is what will give you an edge over the markets to make money overall.
Be aware of upcoming news – the stock markets are heavily influenced by news and reports released from companies or governments. Any trader based in Australia therefore needs to be aware of any upcoming news. This will ensure that you are prepared for what may happen afterwards in relation to your portfolio. Many professional Australian traders will use a stock events calendar to help them do this each week.
Trading the stock markets as a career is achievable
There is no doubt that forging a career as a stock trader in Australia and making a business out of it is possible. The real secret lies in putting the groundwork in and preparing for it before you begin. This will allow you to trade with confidence and also give you the head start to make money.