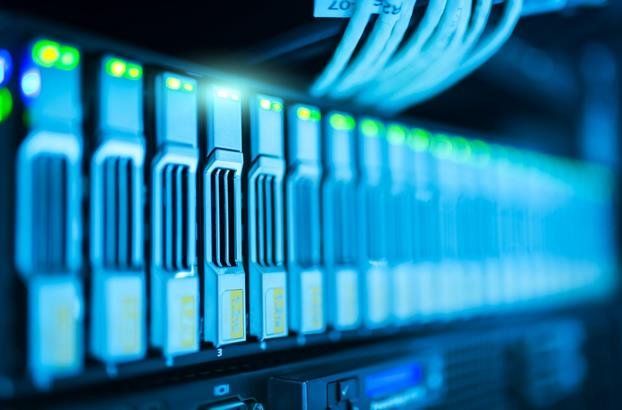 If you are looking for a complete guide and tutorials on how to use a forex VPS, then don't look any further. This article will give you comprehensive information on Forex VPS. You will understand how the VPS works, how you can use it in forex trading, and why expert traders shift from using PCs to forex VPS. Towards the end, you will also get a guide on what to look for when purchasing a VPS and how to install Expert advisor software and other trading software packages on your Forex VPS.


How a VPS Works


VPS stands for Virtual Private Server. It is called "Virtual" since the server has the capability of creating distinct sessions for different users who may be running different operating systems and processes within the same server. All these users accessing the same physical server share common hardware resources. A VPS is thus a virtualized copy of a dedicated server which is hosted in a secure environment.

Each user is provided with unique login credentials and has superuser privileges. This implies that such a user can install software on their VPS through a remote connection, start and stop the operating system without affecting the other operating systems running on the virtual machine, and perform virtually any function one can perform on a dedicated server/machine.

You could be wondering whether there exists any significant differences between a dedicated server and a VPS. The biggest difference is that a dedicated server has a bigger space and sizable bandwidth as compared to a virtual server.

But the flexibility which a virtual server will offer will more or less be similar to that of a dedicated server. Unless you have multiple online businesses which need quite fast internet connections and a huge memory space to work optimally, a VPS will meet most of the functionalities offered by a dedicated server. Plus a VPS is way cheaper than a dedicated server.

Where are VPS's Applied?


VPS's can be used in a variety of applications including:
Storage of business data and backup systems.

Management of business software such as

Enterprise Resource Planning (ERP)

software,

Customer Relationship Management (CRM)

software and Digital Marketing Systems.

E-commerce websites to guarantee fast connections.

Web hosting and reseller services.

Mobile application hosting.

Index trading.


How Can a VPS be Used in Index Trading?





Index trading involves trading on the aggregate indices of different stocks. To make significant profits, traders use different strategies including the use of Forex VPS. A VPS can be used for both manual and automated trading. For automated trading, the trader installs the needed expert advisor software in the VPS system and connects it with their trading account. Since the VPS runs throughout, the automatic software (Expert advisor) will be able to execute trades even when the trader's computer is offline.
Any trader who has ever executed trading orders online knows that time is crucial in making successful trading orders. This is especially true for short-period traders such as the daily traders. For manual trading, a VPS is quite fast and delivers excellent trading experience allowing the trader to take swift actions, control slippages, and get real-time index trading data.

Reasons Why Traders Shift to Forex VPS


There are several reasons why traders opt for forex Virtual Private Servers (VPS) instead of trading from their PCs. Below are the top reasons.
If you are running

expert advisor (EA)

software on your PC, then you will have to keep your PC on to continue trading automatically. You will also need to maintain a continuous internet connection to your index trading provider platform for trading orders to be executed. If you have a VPS, it will run 24/7 thus executing automatic orders even when you are off the internet.

The computer execution speed is not exceptionally fast. Thus if you install trading software on your PC, there will always be a lag time between the moment you press the order execution button and the moment the order is executed.

Added to this, the internet speed may not also be quite reliable. This implies that it will be difficult for you to take advantage of fast-moving index trading prices. You may also suffer from slippages which might increase your losses. A virtual private server is considerably fast and has higher execution speed and fast internet connectivity. Using it will thus minimize these challenges.

With a VPS, you can trade from anywhere. You will just need a PC which can access your VPS and you are ready to start trading. Fire and other challenges such as power outages within your area will thus not stop you from trading.

If your VPS server is close to where your brokerage firm servers are located, the latency time will decrease significantly giving you lightning speed executions.


What to Check for When Purchasing a Forex VPS





For you to be successful in index trading, you need to implement trading and technology strategies which work in your favor. One of the technology strategies which you can implement is choosing the right forex VPS server. Below are the key factors to check for when purchasing a forex VPS.
The proximity of the forex VPS to your brokerage firm servers

- The closer the servers, the lower the latency time and the lower the slippages.

Insulation from other Forex VPS users

- Since VPS runs on shared hardware resources, there could arise a situation where one of the VPS users decides to run multiple processes within the VPS server. If there is no insulation software limiting the number of hardware resources a single user can utilize at a time, all the VPS running on that server will be affected. Thus go for those which offer isolation services and allocate predetermined disk space, bandwidth, and internet speed to each of the VPS users.

The cost

- VPS servers are renewed either monthly or annually. Since you want your index trading endeavors to give you maximum profit, it will only be reasonable that you go for a forex VPS with low cost but that which meets your trading needs.

Server parameters

- Check for the uptime, the bandwidth, the disk space allocation, and the reputation of the company offering such services.


How to Install Software on Your a Forex VPS and Start Index Trading

Installing software on your forex VPS should not be a big challenge. The process is almost similar to that of installing software on your PC. The only difference is that you will be installing these software packages on a remote server. And the good news is that most forex servers come with pre-installed trading software such as Metatrader 4.
To access your forex VPS, search for "Remote Desktop Connection" from your PC then click on this application. A window will be launched. Use the login credentials provided by the forex VPS provider to access your VPS and install your preferred expert advisor software. You should also note that most of these software packages come with installation instructions thus you should not find it much difficult to follow the installation process.

Conclusion
Using a forex VPS comes with lots of advantages. If you desire to make it big in index trading, you might need to procure a forex VPS. A Forex VPS will give you faster execution speeds, ensure that your automatic trading software runs indefinitely, and benefit from reduced slippages.