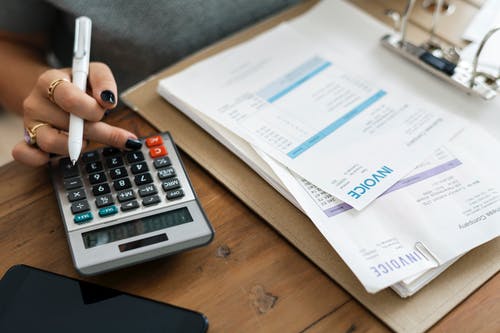 Female empowerment is one of the best trends in recent history. However, no amount of activism and campaigning can help those who refuse to do something about this on a personal level. The first step in getting there lies in achieving freedom in all fields that matter. One of them is a field of finance. The reason behind this is quite important seeing as how it gives one A) financial independence and B) investment and entrepreneurial options that were unavailable without it. So, here are the top 5 financial tips that all women should hear.
Set your goals
The first thing you need to do is set some goals. These could be personal goals like getting married (this affair is a costly one), starting a family (you would be surprised at all the expenses that go into this) or even buying your own home. Then again, some women have entrepreneurial goals and it's obvious why this is a major financial issue. Finally, you need to plan the future, which means that a significant portion of your income should go towards an emergency fund, savings, retirement fund and insurance.
Spend less
The basic principle of being a financially responsible adult lies in spending less than you earn. To achieve this, you need to do a couple of things. First of all, you need to relinquish some luxuries. The easiest way to make this breakthrough (mentally) is to put your short- and long-term goals on one side and small luxuries on the other and try weighing them one against the other. However, you shouldn't neglect yourself completely. If you can't treat yourself from time to time, then what is this all about? As long as you can turn this into a ritual instead of having it be a habit, you're on the right track.
Try investing
One more trick that you could use is to make your money hard to spend. For instance, as soon as you receive a salary, you need to put some money into an emergency or savings fund. Next, you might want to diversify your investments in order to ensure the safety of your assets in the scenario where investment trends turn against you. For instance, you can spend some of your investment money on stocks and bonds, while investing the rest of your funds (as much as 10 or 20 percent) you could use to buy a commodity. Precious metals are particularly popular and not just gold and silver but alternative options. One such idea is buying palladium.
Consider major expenses
Now we come to the issue of budgeting. For starters, you need to consider all the major expenses that you face every month. For instance, your rent is the same amount every time and it's easy to calculate the average cost of utilities based on previous months (or years). Same goes for your mortgage payments. In fact, those who decide to really do the math might find that basic groceries tend to fit within a predictable price range.
Manage your daily spending
Then, there are things you didn't plan to pay for like impulse purchases or other unexpected expenses. For instance, having to make a couple more runs to a certain location means that you'll spend more on gas that month. You would be surprised at how numerous these situations are there. The best way to keep track of them is to download a finance app and automate the process.
Think about cost-effectiveness in the long run
Finally, you need to change your perspective a bit and understand that there are some financial decisions that cost you quite a bit at the moment but could save you a fortune in the future. A perfect example of this is buying your own place. Sure, getting a loan is an intimidating concept but how is paying rent better than paying a mortgage? With the latter method, you at least get your place. There are some less intimidating examples out there, as well. For instance, investing in a coffee maker instead of visiting a coffee shop on a daily basis or investing in (more expensive) LED bulbs instead of incandescent ones.
As you can see, these tips are fairly simple to grasp but quite hard to execute. After all, they ask for more than just making a decision. They require you to change your life around and alter some of the habits that are with you for as long as you remember. Nonetheless, the end result is worth it beyond any doubt.