Written by

a Guest Writer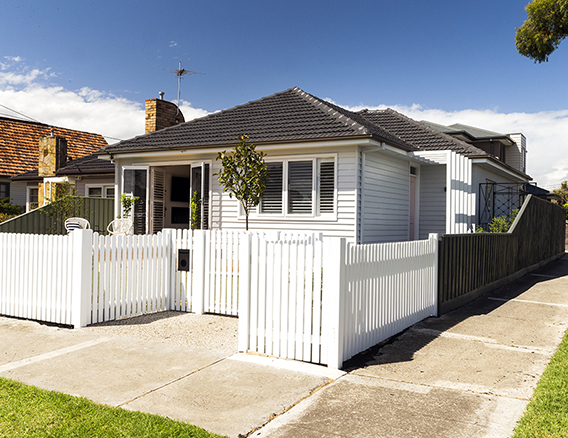 Are you buying a property and plan to renovate it? Or maybe your old house is in a big need of renovation?
Either way, you cannot do that if you have no funds to cover the expenses.
Even small improvements like fixing a cracked wall repair can be quite expensive. If you are adding extensions or going out of the ordinary – the sky is the limit.
Many people decide to renovate their house when preparing their house for sale. It's a smart move.
There is a big chance that you will sell faster, will lest stress, and achieve a higher price. Of course, if you are wondering if you should renovate before you sell, or maybe just put it on the market as is – there is no answer that would fit every situation.
You may worry about additional costs, but there are some essential things you must consider when presenting your property to your prospective buyers.
Making you house sparkling clean may just take some time and elbow grease. You can get rid of junk and clutter, tidy up your front yard and back yard to make a big difference to what your property will look like.
You can even touch up some not-so-perfect paintwork and cover ceiling stains, fix loose cabinet doors, replace lose planks on your deck, make patchy lawn gorgeous again and much more.
But even if you have some handyman skill, those bigger jobs usually require special licences, machinery or experience that you do not have.
That is when you will need to call a professional – and that means that you will need to call a professional.
Do you lack funds to finance the renovation?
You may have enough savings to buy materials for your DIY jobs and pay for the small projects even if you need your local tradie's help.
But some of those bigger jobs can very easily coast you thousands of dollars. You usually recover that investment when you sell your hose, so it's only a temporary problem.
But often the renovation, rebuilding or repair must be done in your own home. Some projects, like a big entertaining area or a fancy new kitchen can probably wait until you have enough money to pay for it, but fixing a leaking roof will be right on the top of your priority list.
If you need to do some repairs in an emergency situation, for example fix that roof after a bi storm, you may be under a lot of stress. Not only you need money, but you need it urgently.
If you have ever tried to borrow money from your bank, you know that may take weeks to get approved and get the money on your account. Not to mention all the hoops they will make you jump through to get approved!
Credit card may be another alternative, but do you have enough funds there? And if you do, how much is it going to cost you to repay it (a hit – most likely quite a lot).

How to use a loan for renovation

Once you decide what renovation you plan and how much money you need, using online fast loans may be the easiest and most convenient way to obtain the money for it. If you are planning a small renovation or refreshment, the easiest way to finance is a loan for renovation. It's an easy and quick way for smaller amounts, without the need for complicated applications and long waiting times.
The cash loan can be used for any purpose, including those related to the renovation of your house. Used smartly, it can help you deal with your renovation quickly and smoothly.
How to estimate the budget

Start from checking your credit rate, the loan repayment fees may depend on how good your credit is

Calculate what you can afford to pay yourself with current earnings and expenses. Estimate the cost of all work and materials needed to carry out the renovation. You should also consider some unforeseen costs and situations that happen so often. Remember that renovation costs usually turn out to be higher than initially assumed. That is why it is worth obtaining a slightly higher credit or loan to have enough money so you can realize all plans without stress.

Decide how much you need to borrow

Adjust the loan instalment to your monthly budget – if you borrow less, can you still pay for all the renovations? If you borrow more, will you be able to keep up with your repayments without struggling?

Remember that the interest rate depends on the risk assessment of lender, so if you are applying for a personal loan – or if your credit score is not that great – the fees may be higher.

Tweak it until it finds the optimal amount – use our tool.

Set the loan amount.
The best payday loans for renovations
If the amount that you need is not that high and you have a reasonably high salary, you may even consider a payday loan.
If this doesn't sound like a good option, shop around to find the loan that will suit you. The loans vary when it comes to terms and conditions, fees, requirements so compare them, and read the small print.
If taking a loan feels like an additional problem or additional cost, remember that house repair or maintenance ignored or neglected will cost much more later on.
Our lending process is fast and easy, with an application submission taking only a few minutes. From the moment you submit your application, through the assessment until you get money on your bank account it may take only a few hours.
As long as you have a smartphone and access to the internet, you can apply and then send the first payment or deposit without even leaving home.
Are you planning a renovation of your apartment or house? Are you concerned that you won't be able to deal financially with the cost of professionals? Or that the savings will not allow you to carry out all planned work? Instead of postponing renovation, realize your plans now.