Written by

NewsServices.com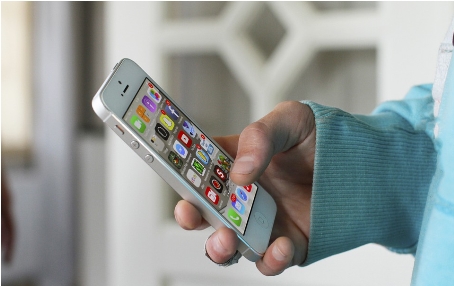 The last few years have initiated several significant changes to not only the financial services industry, but many other business industries across the world. Mainly based on technology, such changes are resulting in a few transformative trends which are set to make a long-lasting impact on the financial services industry.
Keep reading to learn what these trends are and why you should keep watch of them in the years to come.


Growing focus on personalised user experience
The 'one-size-fits-all' approach is no longer appreciated by individuals and businesses looking for financial services. Instead, many individuals and businesses prefer personalised services, which take into account each client's circumstantial finances and result in tailored, unique advice.
In the financial services industry, many businesses are now turning to provide personalised services in the form of custom user experience. Through online applications such as a 24hr-round chat box and services as recommended by an individuals' browsing history, a personalised user experience is becoming the priority for many banks and other financial institutions.  


Transition into a cashless society
The world is currently transitioning into a cashless society, with many opting for online financial transactions due to the simplicity and accessibility of it. Many financial transactions are now also made without contact, as a result of the 2020 coronavirus pandemic protocols and the rise of online shopping.
As a result, many businesses in the financial services industry are now also offering cashless payment services, including virtual cards. For businesses, this may involve
virtual corporate cards
, where employees can pay business expenses with a virtual corporate debit card located on their phone (rather than using a physical card). Such services are becoming incredibly popular amongst larger businesses which require a more concentrated and organised way of making business payments.


Introducing work-from-home systems
The 2020 coronavirus pandemic has also introduced the concept of 'working from home' , where many employees complete their tasks from the comfort of their home instead of travelling and working in a business office. Many businesses are electing to continue their work-from-home systems due to its strong productivity levels and convenience. Many technologies are being used to support the transition into work-from-home systems, including VPNs and 5G networks.
Simply due to the confidentiality of some business information, and the problem of transferring large files, such new technologies are being commonly used within businesses in the financial services sector. Other trends in work-from-home systems include further investments in ergonomic setups, designed for the maintenance of one's musculoskeletal health. 


The transforming world of financial services
As the financial services industry continues to change, it is important that individuals keep up with it and understand how the changes may affect their own lifestyles. Cashless financial transactions for example, are becoming ever more common, and may result in most individuals being able to access the internet 24/7 and make payments through their electronic devices.
Other trends in industry including a growing focus on personalised user experience and work-from-home systems are also noteworthy in not only the financial services industry, but business industries beyond it.