Written by

NewsServices.com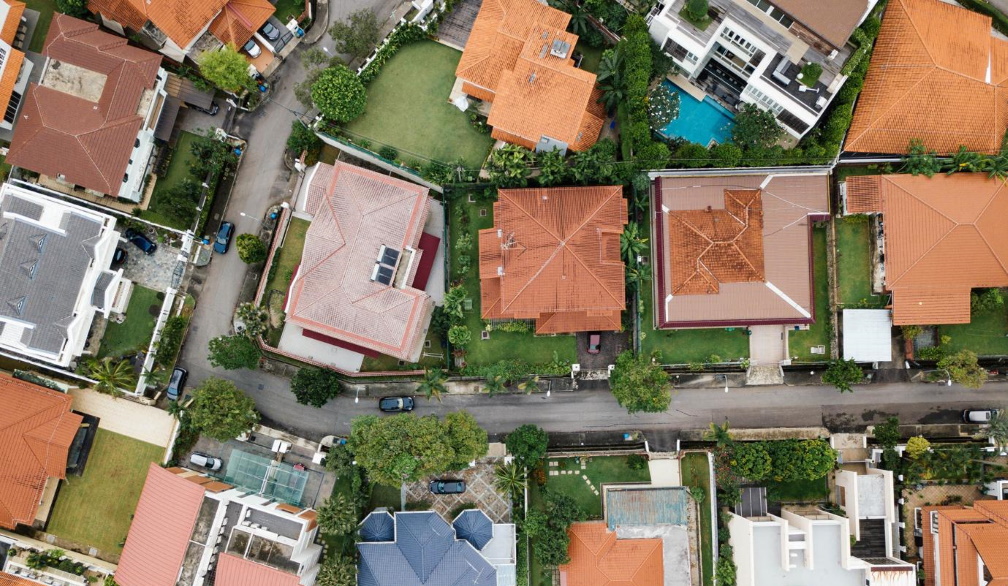 What risks should you watch out for during the property conveyancing process? Unfortunately, mistakes can happen, but you can minimise your risk profile by ensuring you have engaged reliable, experienced professionals. When it comes to the conveyancing process during a property transaction, here are five risks to avoid taking.
If you're embarking on the process of buying or selling a property, congratulations! While this journey may get stressful and overwhelming at times, it should hopefully be a rewarding experience overall for you when it reaches its conclusion. So, what can you do to minimize the stress and risks involved in your property transaction? Here are five factors to avoid during the property conveyancing process.
#1 Not hiring the right property conveyancer
One of the biggest risks when it comes to property conveyancing is hiring someone who isn't adequately experienced or knowledgeable about property conveyancing in your area, or someone who isn't working towards your best interests. There are a couple of things to know when searching for your property conveyancer. Firstly, make sure they have no association with your opposite party, e.g. if you are the buyer of a property, avoid hiring a property conveyancer that is working with your vendor. Secondly, make sure your property conveyancer meets the requirements as set by your state, as processes and regulations can differ depending on where your property is located.
#2 Clauses being left out of the Contract of Sale
The Contract of Sale is the vital document for buyers and sellers alike. It contains the details of the property, the purchase price and date of intended payment, easements and covenants, the details of the cooling-off period, among other information. An experienced property conveyancer should be able to navigate a Contract of Sale with ease, but it's worth knowing that if you or your property conveyancer supply incorrect information or clauses in your Contract of Sale, it can cause troublesome and lasting repercussions. To avoid this mistake, your best move is to hire a dependable company with glowing reviews who you trust to look after your transaction. Jim's Property Conveyancing is a franchise affiliated with of one of Australia's most iconic and credible brands and offers a 100% satisfaction guarantee.
#3 Incorrect finances quoted
If you have unfortunately hired a less experienced property conveyancer, it may happen that they fail to take into account the specifics of your strata, land tax, council tax or rates. As these fees depending on the location of your property, it may be a slight miscalculation that leaves you substantially out of pocket. Your property conveyancer should have professional indemnity insurance, and should also recommend that you get title insurance, which should be able to reverse any incorrect charges you face.
#4 Outdated knowledge or systems
A lot of property conveyancing businesses have switched to digital contracts for environmental and convenience reasons. Outdated software may cause technical issues that make the already high-stress process of buying and selling even more so. They also may have a system that is out of touch with current practices. Just as your conveyancer will need extensive details from you to help you with your contract, you should feel free to ask the same of them. Jim's Property Conveyancing list both their buying and selling assistance out in a clear step-by-step format so you can easily see the service that you'll receive.
#5 DIY property conveyancing
So far, we've focused on the risks that can arise when you're working with a professional property conveyancer. But what about the risks of doing it yourself? First and foremost, lack of knowledge is the biggest one. Property conveyancers are licensed professionals who have to study property law to practice. Their bank of real estate knowledge and legal jargon is, simply put, way higher than yours. If it is a risk for them to get something wrong in your Contract of Sale, it is even more so when doing it yourself. Property conveyancers also have professional insurance that will be able to help with certain errors made in the Contract of Sale, which will be a benefit you do not have.
Another issue with doing property conveyancing yourself is the output of time - you may be underestimating the time and effort conveyancers put in. If you work full-time and are attempting to do your own conveyancing in the evenings, you'll be astonished at how much time it chews up. You'll need countless hours researching, writing up documents, and chasing up documents. The money you might save by not hiring a property conveyancer will not balance all the hours and hours of work you'll need to put in. Yet another risk of doing it yourself is the fallout when something goes wrong. If a critical issue arises, will you know how to deal with it within the couple of days turnaround it may need? When weighed up, the risks of doing it yourself far exceed the risks of hiring a professional.
Jim's Property Conveyancing Melbourne or Jim's Property Conveyancing Brisbane, can help clients to prepare and verify the legal documentation that is a necessary part of buying real estate.