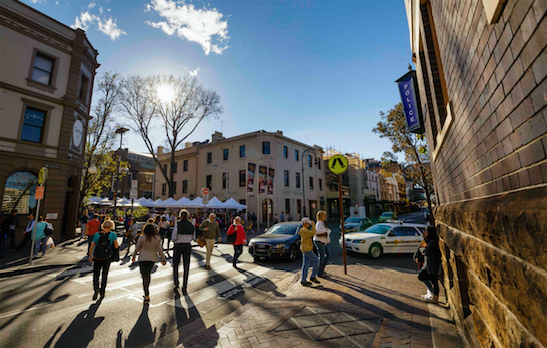 The purchase of property through syndicates of families and friends is on the rise, according to leading commercial property agency, Gunning.
Gunning Principal Malcolm Gunning told The Frontier Investor in order to gain entry into the commercial property space where properties often cost around the $2 million to $3 million range we are seeing the rise of syndicate investment.

"Groups of individuals, generally families of up to ten members, are pooling their resources to purchase properties in strategically located pockets across Sydney," Mr Gunning said.
"By pooling their resources, these groups are able to make purchases of higher yielding commercial and retail properties in well serviced transport precincts within 20km of the city.
"Recent changes to zoning regulations, from medium to high density for areas in close proximity to key infrastructure hubs is giving increased scope to value add to commercial properties.

"In some cases residential dwellings can be split off or built out, from the existing commercial premise allowing the remaining commercial property to be used for subsequent leasing or in turn sold if need be. This drastically pays down any debt on the original purchase and leaves a generally high yielding commercial or retail tenancy.
"Ultimately, the feasibility of syndicate investment is being realised due to the trend of bank's loosening lending requirements on retail, industrial and commercial property.

"Those involved in these types of transactions are not first time investors and are able to access commercial terms via low loan to value ratios. As such, commercial lenders are open for business to these buying syndicates.
"A great example of a local syndicate at work is the recent sale of 437-441 King Georges Road, Beverly Hills, (photo attached) which is Leased by restaurant Eat GRK.
"We expect to see this trend continue for the remainder of 2016 and into 2017," Mr Gunning said.
This article first appeared on The Frontier Investor and is republished here with the permission of the publisher.