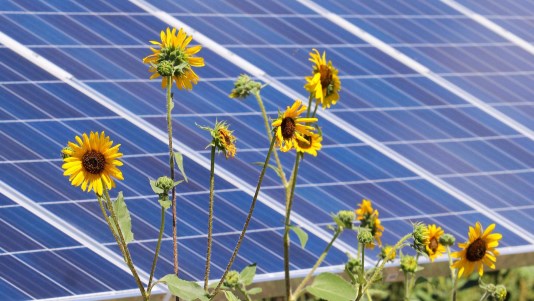 Solar power has become increasingly popular over the last number of years due to its many benefits. From reducing your energy bills to lowering your carbon footprint and helping Australia towards a greener future, solar power is quickly becoming the energy source of choice across the nation. And with the cost of solar panels on the decline, it will become a feasible option financially for even more people throughout the country.
If you are going to consider switching to solar power, you should take a few things into consideration first to ensure you choose the right setup for your home. You need to look at your home, your surroundings, the panels you choose and your solar installation provider very carefully. It's important you take the time to weigh up all of the options before you commit to switching to solar.
Continue reading below to find out what you need to know before making the move to solar energy.
When Will You Start Seeing Savings?
One of the top benefits of installing solar panels, for many homeowners, is the cost savings they produce. Although there are upfront costs to incur with the purchase and installation of your panels, the savings down the road on your energy bill are incredible. However, it's important to realise that you may not see these savings immediately.
With some options, you can enjoy savings the day the system is live while others come with an upfront investment and provide you with greater returns on your investment over time.
How Much Solar Power to Expect?
When it comes to choosing the right solar energy system for your home, it's important to take some time to consider your options. Different systems will produce different results in different homes due to a number of different influencing factors.
The amount of solar power you can expect will depend on a number of different variables including the orientation of your home, the temperature, the size of your roof, the angle of your roof, tree placement, degradation of panels and latitude. A reputable and experienced contractor will be able to guide you through your choices to find the best solution for your needs.
Use the Right Type of Solar Panels
Solar panels are constructed with a variety of different materials, in a number of different ways by a variety of manufacturers. With such variables at play, there is no one-size-fits-all solution and each situation needs to be addressed as such. Consider buying a bird mesh kit to prevent getting your solar panels being damaged by birds who will constantly nest on it. Installing solar mesh is easy. If you are also having a hard time doing it yourself installing solar panels and a solar mesh you can check Aussie DIY Solutions here for your proper guidance.
For example, some homes may have limited roof space, which may limit the number of large size panels you can accommodate. However, you may be able to use the space more effectively by using smaller panels to optimise your savings. Speak to your installer to find a solution that works for your property.
Choose a Reliable Company
Once you have the right type of solar panels, it's time to turn your attention to an installation company. It's important to take time to ask around and find a reliable, reputable and experienced company to complete your installation.
With the rising popularity of solar panels, there are plenty of people out there who claim that they know what they're doing. Do your due diligence and find a trustworthy, certified installer who you can rely on to get the job done right.
Switch to Solar With Confidence
Making the move to solar is an exciting time for homeowners. You'll be looking forward to saving money on your monthly bills, reducing your carbon footprint and contributing to a greener environment. Solar power is the way of the future and it's time to switch with confidence to a brighter, healthier future for our planet.