Written by

Arabella Stubbs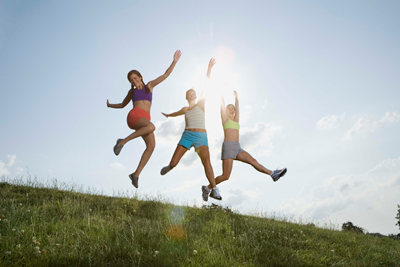 Two years after the first trials of the Fresh ED Health & Wellbeing program in 2013, Fresh Education continues to tackle key health and wellbeing issues facing teenagers today.  
With more than 64,000 students enrolled in the program, participation levels grow daily as the partnership with schools in Sydney, Melbourne and Brisbane goes from strength to strength.  
"Current teen health and wellbeing statistics are alarming. Youth suicide is now the leading cause of preventable death among 15 to 24 year olds, and 1 in 4 children in Australia are overweight or obese.  It is obvious we need to help our children make better life choices," says Rebecca Reed, former school teacher and Lead Education Advisor for Fresh Education Australia.  
Recognised as one of Australia's leading education and behavioural change organisations, the self-funded Fresh ED program offers secondary schools a series of free talks and seminars on Personal Care and Health & Wellbeing for students in years 7 to 10.  
"This program has attracted some incredible talent, including well-known personalities like Jennifer Hawkins, who are passionate about offering a relevant voice and educational perspective", says Scott Templeman, Fresh ED Program & School Coordinator. "When the likes of Ellie Cole, Australian Paralympic Swimmer, walks in and starts chatting to students about overcoming obstacles and the role nutrition plays in their wellbeing you see them sit up and take notice."
"As founder and creator of Jbronze, I am delighted to be able to support this brilliant programme. Fresh Ed play a crucial role within the community, educating young people on very important issues such as sun awareness. I'm so happy to be a part of such an engaging initiative that not only inspires the next generation to lead healthier lives, but provides them with the tools and knowledge they need to make it happen." Jennifer Hawkins, Jbronze
The sessions are honest, informative and interactive, delivered by young, inspirational and passionate facilitators in a way that encourages the students to form opinions, ask questions and understand themselves a little better.  
Fresh Ed covers a range of topics including self-esteem, body image, resilience, teen nutrition, illness & disease and sun cancer prevention, with sessions running for 30-50 minutes.  
Fresh ED also offers students a confidential online forum via the FreshEd Facebook page where students can ask advice or share a story and receive credible, accurate information from Medical professionals and health experts via private messenger, reducing the temptation to self-diagnose using "Dr Google".  
The platform has also been used to research what teenagers are most concerned about, and measure how they rated their health and happiness.  
"By utilising the student research we can better understand what is top of mind with teens, as well as being able to tailor our education program to address these areas," adds Rebecca Reed.  "In terms of effectiveness, 97% of students stating they find the program "extremely engaging" and 92% 'found out things they never knew'."  
Fresh Education are currently complying a report that will go out to schools and parents of all participating students, and plans are also under way to take the Fresh ED program national, helping to bridge the gap between textbook education, and the reality of day-to-day life.  
"Our vision is to have our program available to all students across Australia, no matter what location or socioeconomic background.   We are dedicated to being a part of the solution, to changing lives and making a difference," says Rebecca Reed.  
There are no limitations to the number of talks schools can hold throughout the year.  
Students can join the conversation on facebook.com/fresheducation
Website:
www.freshed.com.au
Seminar PDF: http://www.freshed.com.au/wp-content/uploads/2013/10/Fresh-ED-2015-Booklet.pdf