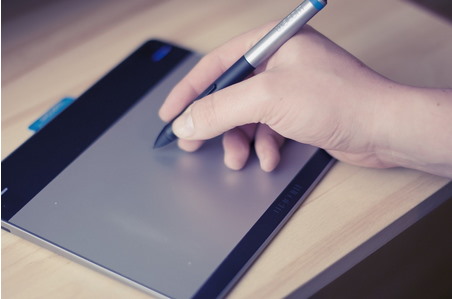 Staying at home has been strongly advised by governments and authorities across the world to curb the spread of Covid-19. Organizations are strongly advising their employees to work remotely and avoid social gatherings- a trend that is expected to continue for the foreseeable future. As the number of people working from home increases, there is a pressing need to adapt to the prevailing environment, and that's why some businesses are shifting from traditional electronic transactions. Specifically, many companies are considering a move from "wet ink" signatures to e-signatures.
The coronavirus pandemic has adversely affected the operation of even the most influential people in society. Since many professions are now required to operate remotely, there is a heightened need to rely on electronic signatures. Many are discovering the convenience of digital solutions and even after the pandemic, there is a huge likelihood of such technologies retaining their growing relevance. It's not just the electronic signatures, the scope of digital technology has helped even those in the informal sector cope with the Covid-19 disruption on the economy by offering great opportunities to make money from home. This article is a practical guide that explores e-signatures, their pros, cons, and the process of validation.

What are Digital Signatures?
While most large companies had a valid e-signature solution in the past, it is possible that small organizations, pharma, contract research organizations, support organizations, and virtual regulated companies had not implemented the technology before the Covid-19 pandemic. This shows that the adoption and usage of digital signatures have grown very fast in recent years. The technology is essential for e-signing and document approvals within the government, health, and financial service sectors but more industries have discovered the advantages of using digital signatures. Today the technology is also used by the private sector between B2B and B2C, especially when there are legal factors involved. Digital verification of identity has been used for several years already by the i-Gaming industry as part of their online casino security routines when new players must confirm legal age and residency before they can register a real-money gaming account. The digital signatures utilize the accepted standards termed as critical public infrastructure to ensure acceptance and high-security. Digital signatures are legally binding and offer one of the most secure options for signing documents. They are allowed everywhere around the world but come associated with several pros and cons.

4 Advantages of using e-Signatures



Traditional courier and postal services are much more expensive compared to signing electronic documents. Digital signatures tend to be less costly.  With the use of email services, communication has been made more accessible, cheaper and courier costs a lot of money; therefore, digital signatures in business are widely less costly and thus saves money.
Instead of sending and receiving documents by courier, digital signatures allow contracts to be written and signed by concerned parties in a matter of seconds regardless of their geographical locations. Their fast speed saves time. Instead of wasting time and resources to send documents using courier services for approval, digital signatures are instant and accepted worldwide.
Enhanced Security Standards
Digital signatures are safer because risks of the documents being intercepted, destroyed, read, or altered are minimal. Not only is this technology secure, but it is also authentic. When duly signed by relevant parties, these services are reliable and can even be used in a court of law. What's more, they cannot be easily forged.
Digitally signed documents can be easily traced and users located in a short space of time. The Time-stamping of the digital signatures lets you know the time the document was sent and received. It should be noted that the e-signatures identify the user as the signatory, and this cannot be refuted even in the future.

Are There Any Disadvantages?


Yes, there isn't any electronic product or service that doesn't have its drawbacks. Similarly, digital signatures have some disadvantages that users should be wary of. Most of the traditional customers or business partners may doubt the integrity of signatures that are offered digitally. However, more evidence has been given out that digital signatures are even more significant than traditional ones. Clients incur some money since the process involves professionals, verifiable and genuine signatures.
Here is a summary of some of the disadvantages users may experience; 


Requires Certification
Both parties of a contract need to purchase digital certificates from a trusted certification authority to facilitate the effective use of e-signatures.
Expiry
The technology that creates a digital signature is important because it determines the duration of functionality. Keep in mind that in the current world, most of these services have a short shelf life.
Requires Regulation
Some countries have weak or strict legislation regarding cyber and technology-based issues. Signing electronic documents in such states may lead you into trouble with the authorities.
Software
Users are expected to purchase verification software at a cost.
Compatibility
With so many digital signature standards on offer, it is paramount to identify compatible ones. In case of incompatibility, the process of sharing digital documents becomes complicated.
Many businesses are adopting paperless offices worldwide and electronic prescriptions are now being rolled out across Australia. To maintain this trend, companies are continually identifying digital signatures and using them to their advantage. 
There is no doubt that technology has improved how we deal and contract through online platforms. Today, it is one of the surest ways to authenticate and legally bind agreements.