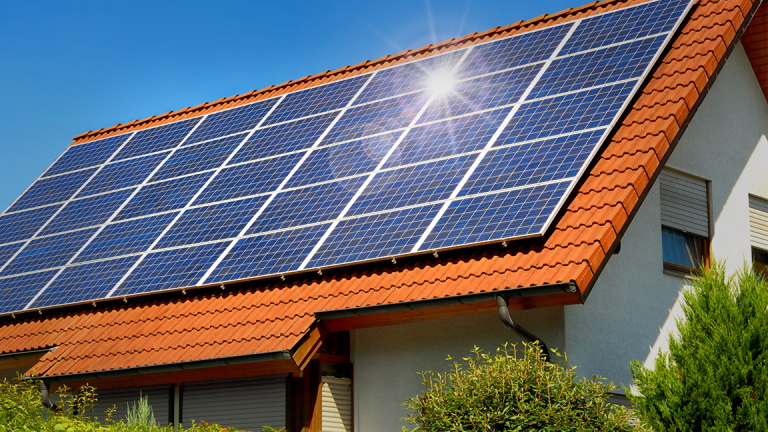 We need energy to survive. Energy to fuel our bodies, energy to run our cars, and energy to keep the lights on. However, the world has relied on unsustainable energy sources for years, and now our demand is outgrowing the natural resources available. There is an energy crisis and experts are frantically searching for solutions to find renewable energy sources that are more efficient and kind to the environment.
One solution is to harness the power of the sun. Solar power is obtained by using panels and mirrors that take the sun's light and heat and create electricity through the use of photovoltaic effect. Rather than relying on fossil fuels or burning coal, solar energy utilizes the never-ending resource of the sun.
While many people are casually aware of solar energy, you may not know how beneficial this energy source can be for you specifically. Even residential houses can utilize solar power to help encourage green energy within the home. Keep reading for a few ways solar energy can benefit you.


It's Renewable
The number one benefit for the world and for you is the fact that solar power is truly renewable. The sun isn't going away, so you can benefit from its power all over the world in many different ways. You can also feel good knowing that you're not adding any pollution to the world. Having a resource that will never go away gives you the peace of mind that you can keep your power running for years to come while being kind to the planet.


Lower Electric Bills
If you own a home, you know that electric rates can be expensive. If you're tired of paying huge amounts to your energy supplier, consider changing to solar energy. Make sure to compare electricity rates for your home to be sure you're choosing the right electric plan. Relying on a more sustainable form of energy production means you're paying less and actually may get a return for providing surplus energy to your grid. Of course, your savings will depend on the size of your solar energy system, but if you're committed to a substantial set up, you could bring your electric bill down to almost nothing.


Diverse Uses
Solar energy actually has a few different uses. It creates energy through photovoltaic energy and heat through solar thermal. Solar power doesn't require being on an electricity grid and therefore can bring this energy and heat to areas that are usually left without power. It can be a solution for areas struggling to get energy.


Minimal Upkeep
While people often think of solar energy as a great expense, the maintenance costs are often more inexpensive than other energy upkeep. Once installed, there is no general upkeep required for a few decades. You may need an annual cleaning, but that is not an expensive venture either. Many cities have local companies that maintain and clean solar panels, so be sure to look into those as well.


Solar Energy Creates Jobs
Renewable energy jobs are creating an economic boom in America. Due to a commitment to go from coal to clean energy, several states are hoping to find ways to be using 100% renewable energy sources in the next few decades. Solar energy plays a part in this. There are new jobs and careers for individuals who are losing faith in the coal energy. So while solar is great for your home and the environment, it is also proving to be good for the economy.
Lower Costs
When it first came about, solar energy was expensive. It was costly to install and utilize the panels and harness enough energy to be worth the switch. But the cost of going solar has gone down more than 70% in the last decade, so if you've been hesitant about jumping on the solar train because of the cost, you should be glad to hear that that barrier is not as formidable as it once was.